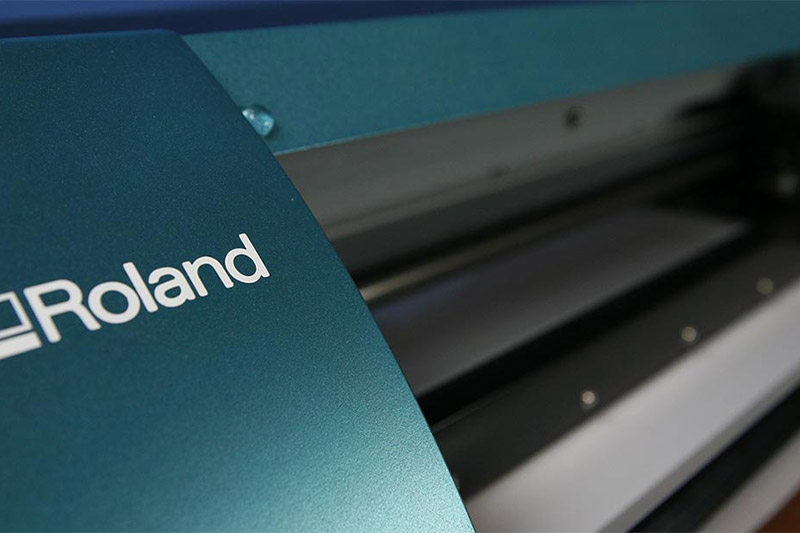 VersaSTUDIO BN-20 Desktop Inkjet Printer/Cutter Features
Professional Ink Options in a Desktop Device
Roland DG ECO-SOL MAX ink offers fast drying time, high density, a wide color gamut, rugged scratch resistance, a low cost per square foot and broad media support. The BN-20 can be set up in for printing both standard and luxury items.
ECO-SOL MAX ink is available for the BN-20 in the following configurations:
CMYK
Four-color standard process color inkjet printing

CMYK+W (White)
For use with clear or colored media on packaging prototypes, labels, window signs, and other popular applications, white ink can be printed as a spot color or an undercoat to increase the brightness and opacity of full-color images

CMYK+Mt (Metallic)
Metallic ink can be printed as a spot color or combined with CMYK to produce over 500 striking metallic and pearlescent colors, including Roland DG's Metallic Texture Library of different texture fills
Combined with 300g downward force cutting capability, the integrated contour cutting of the BN-20 is consistent and virtually eliminates common problems inherent in drag knife technology with simple up/down electronic controls. Ingenious cutting carriage technology prevents bounce against the media if the force is set too high for the substrate.
Low Maintenance Cost, High Reliability
Built with Roland DG's well known quality standards for reliability, the BN-20 features a gold-plated head to reduce static and prevent clogging and a patent-pending wiper system to decrease wear and tear on the print head and prolong its life by reducing buildup. A patent-pending automated Ink Circulation System reduces waste, for dramatically lower running costs while ensuring exceptional image quality over the long term.
Easy-to-Load Media Feed
A simplified media feed system automatically aligns roll media for printing. This intuitive system detects and adjusts the pinch roll wheels to the width of the installed media, ensuring proper placement and tracking. The BN-20 supports roll media from 152 mm up to 508 mm in width and weighing up to 5.8 kg.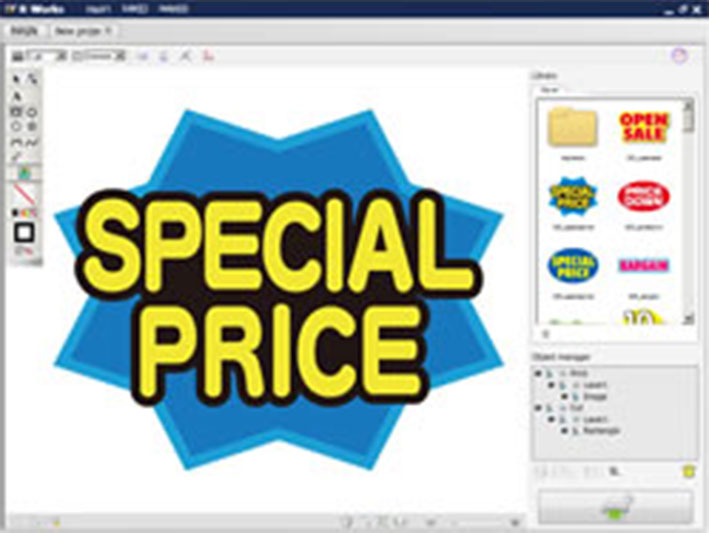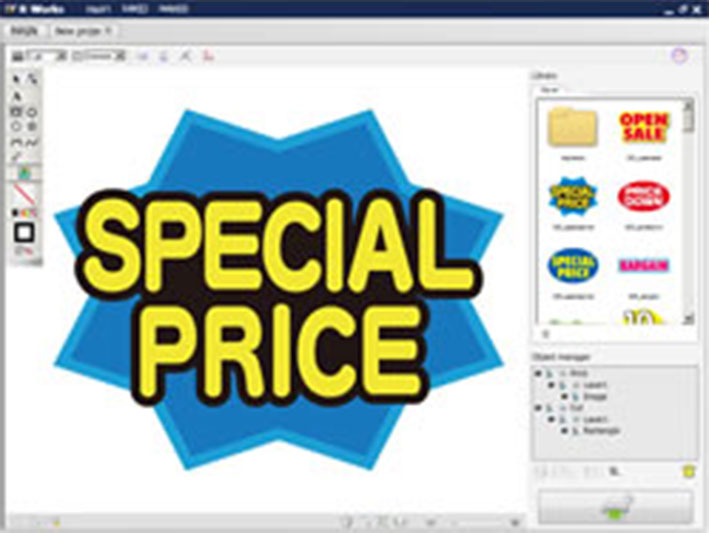 R-Works
An easy to use design package, R-Works allows users to import photos and images for insertion into design layouts for creating custom print and cut graphics. R-Works also includes a vector art library of stock designs.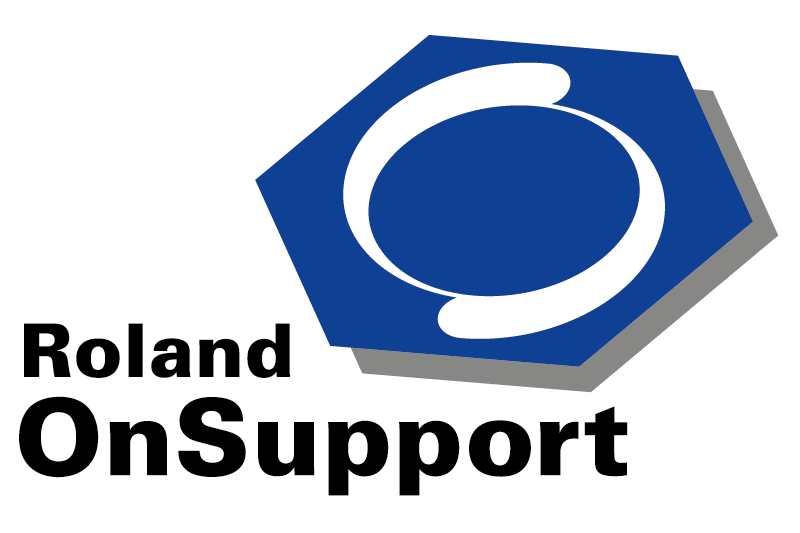 Roland OnSupport for Remotely Managing Your Printer
The BN-20 features Roland OnSupport, an online customer support system that allows users to remotely track the printer status and send e-mails to users notifying them when a job is start, completed or when ink is running low. Users can download firmware updates and important product information at an exclusive website in just one click.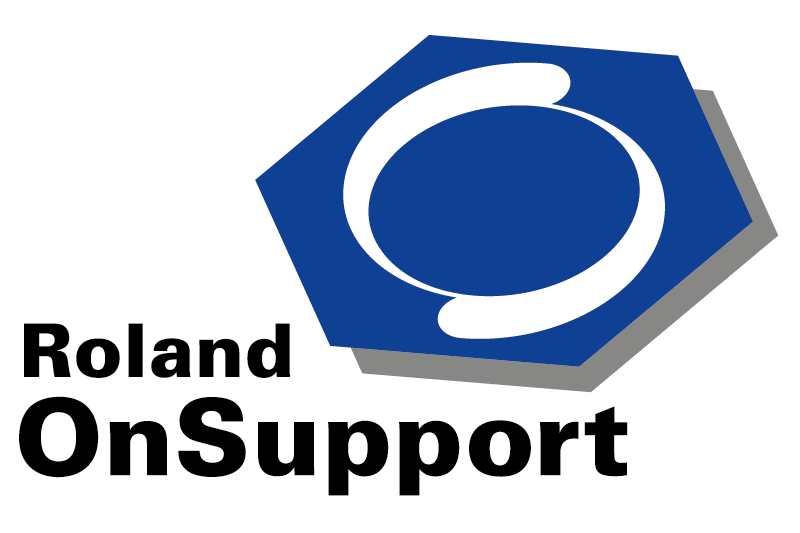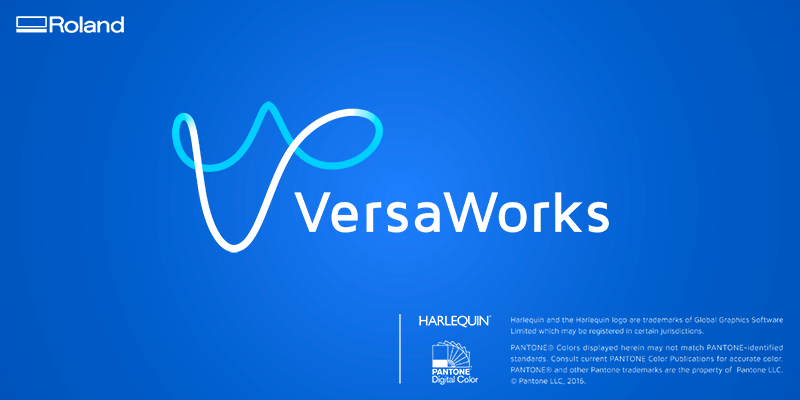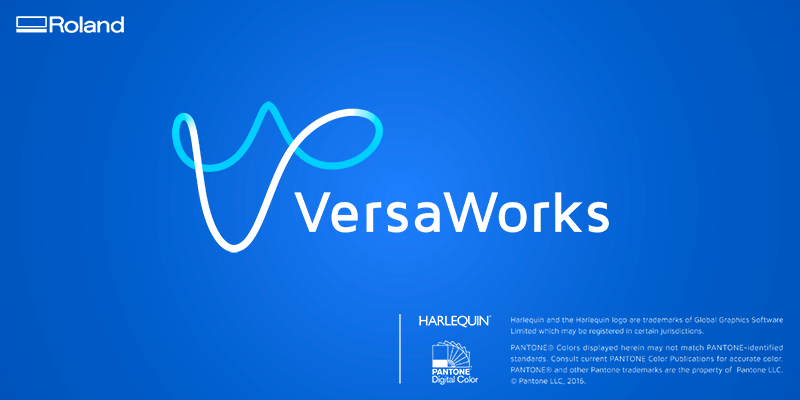 New VersaWorks 6 Included
Get ready for a new era in digital printing. With a Harlequin RIP core engine, advanced features and easy-to-use capabilities that make VersaWorks 6 the most powerful RIP software ever.
With VersaWorks 6, you can maximize the power of your printer or printer/cutter with the latest printing environment.
64-bit native for more powerful RIP processing
Native PDF processing, including files with transparencies
New Printer Color Matching for consistent color with multiple units
Built-in Pantone® and Roland spot color libraries
5 print queues and hot folders for increased efficiency and productivity