Roland DG Innovations and Awards
Roland DG releases the new large format CAMM-1 GR cutter series. Built for a whole new level of graphics production, GR cutters are designed to handle a wide range of materials and offer faster cutting with increased down force.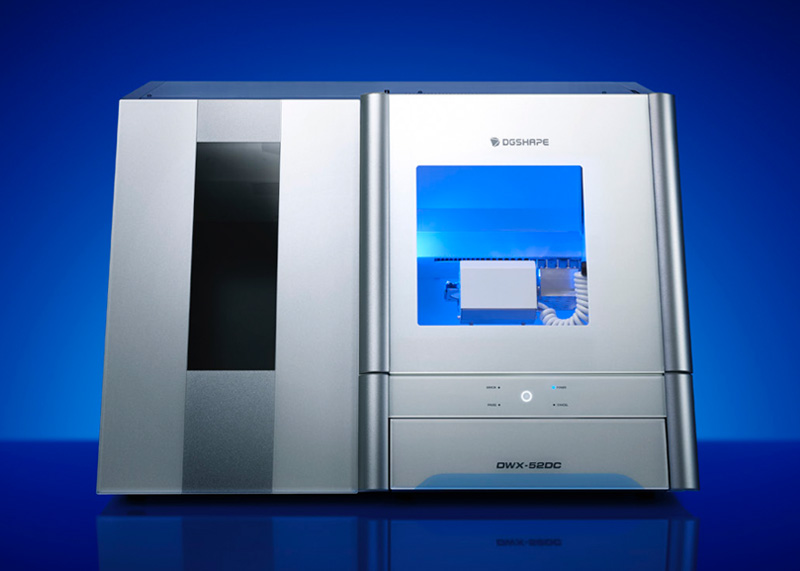 DGSHAPE introduces its first automatic disc-changing mill. The DWX-52DC is designed to automatically mill dental restoration jobs with unattended confidence, offering automated production day-and-night to expand lab production and profit.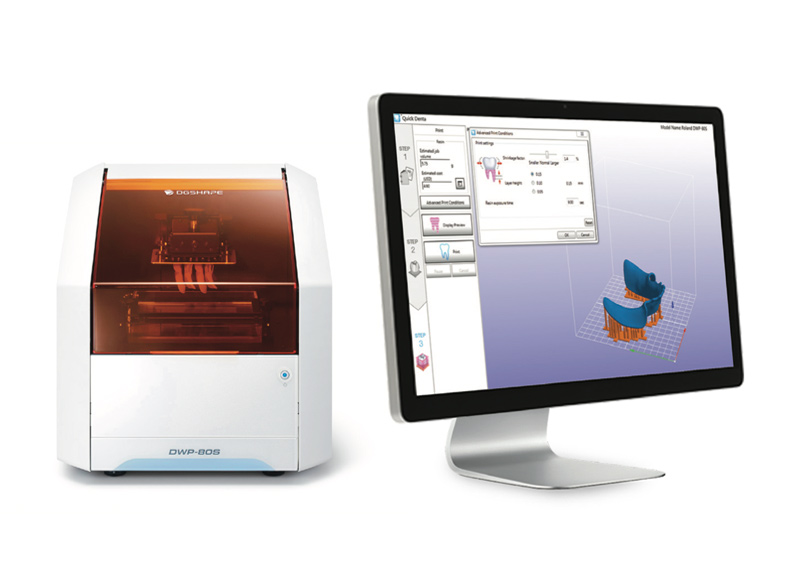 DGSHAPE continues to innovate with the introduction of its first dental 3D printer with Quick Denta 3D software. At the touch-of-a-button, users can print custom trays, base plates, frameworks and other dental prosthetics.
Roland DG transfers its 3D business to a newly-established subsidiary, DGSHAPE Corporation to support the next generation of advanced digital fabrication solutions.
Roland DG expands the TrueVIS range with the 4-color TrueVIS SG series printer/cutter, up to 60% faster than its predecessor the VersaCAMM SP-540i.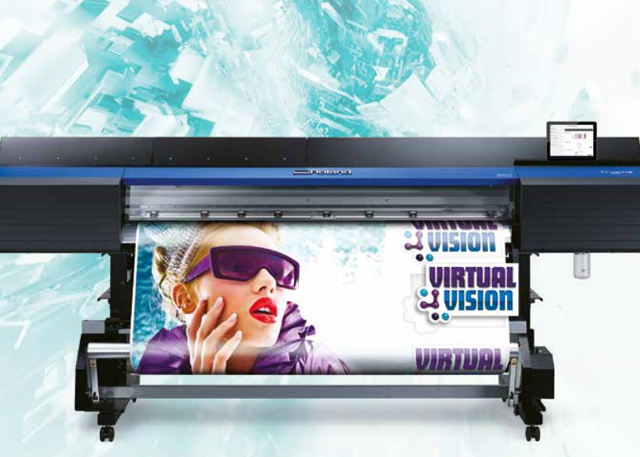 Roland DG announces the new TrueVIS brand with the TrueVIS VG series printer/cutter, with new TrueVIS INK. The new series features a redesigned chassis and new print heads.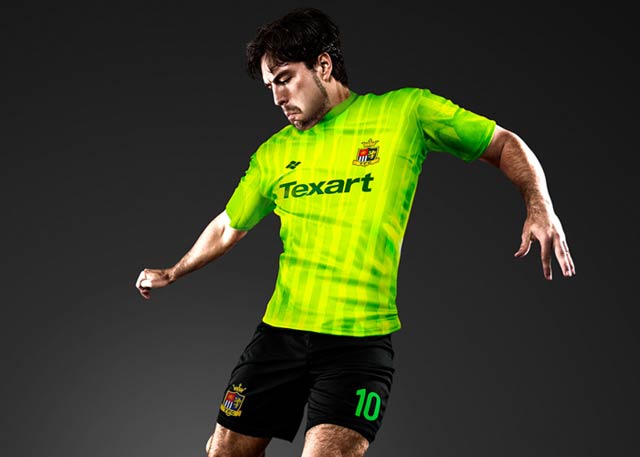 Roland DG added more vibrancy to the Texart series with Fluor ink, offering businesses even more versatility for the production of soft signage, sportswear, fashion and more.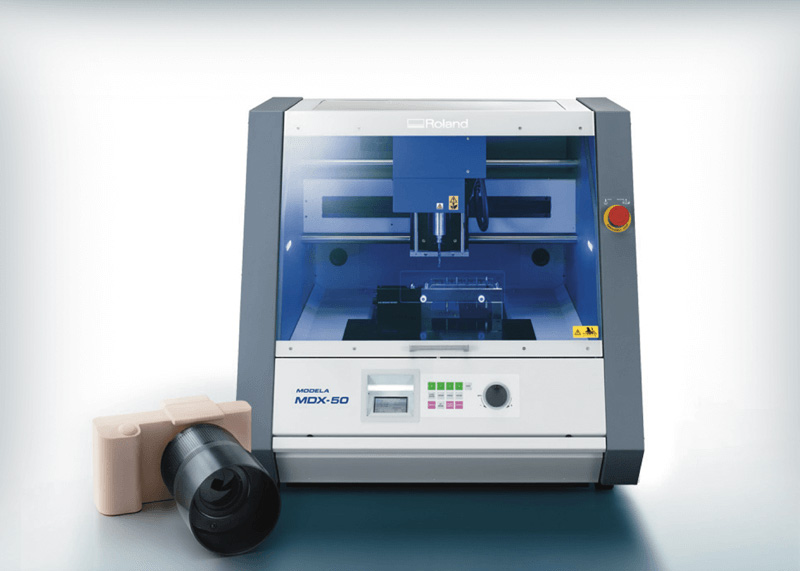 The release of the MODELA MDX-50 marks a milestone for benchtop CNC milling. With automated milling features, it provides unmatched ease-of-use and enables users of all abilities to mill functional parts with incredible quality on a wide range of materials. It represents the ideal solution for short-run prototyping and educational applications.
Roland DG introduces new and improved photo impact printing with the METAZA MPX-95. A low-cost solution for adding photos or precision data onto giftware, tools or surgical equipment, it features a removable base for imprinting onto large items — turning valuable items like golf clubs into even more unique and pro table products.
Roland DG introduces the LEF-300 to its VersaUV range of desktop flatbed printers. Designed for larger-scaled production, the LEF-300 boasts a large bed for personalized production.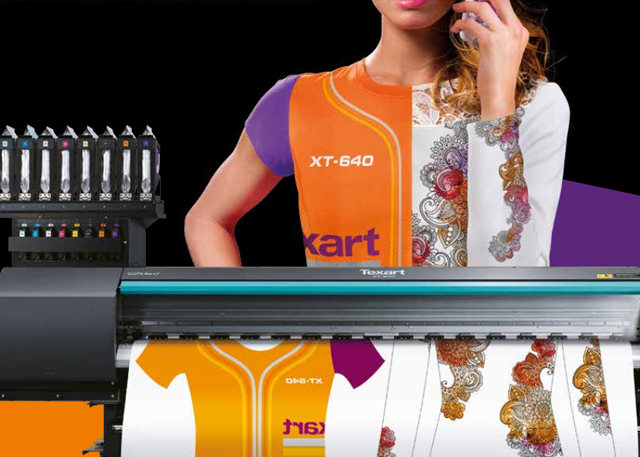 Roland DG added to its innovative dye-sublimation printing technology with the introduction of the Texart XT-640. Featuring dual-print heads to increase production speed and 7-droplet technology to maximize color quality, the XT-640 was built to produce high-volume apparel, soft signage, and promotional merchandise.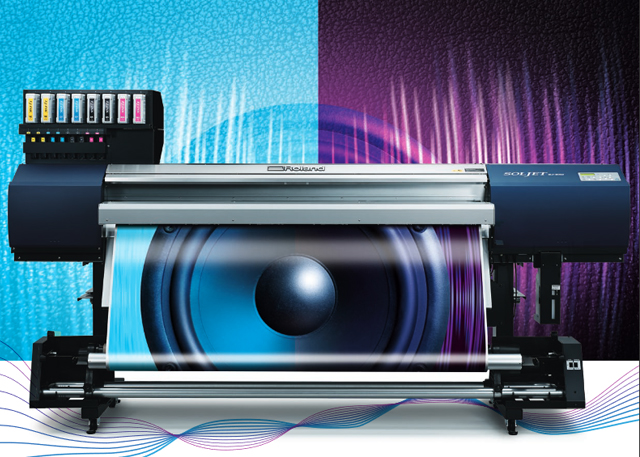 The SOLJET EJ-640 Large Format Color Printer represents the first of Roland DG's next-generation of printers. Developed for busy, high-volume shops that are looking for quality output at high speeds, it features dual staggered print heads and Roland Ink Switching System.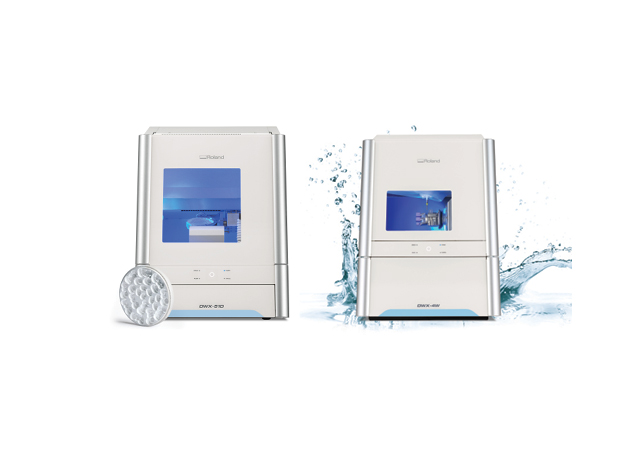 Roland DG has continued to spearhead dental milling innovation with the release of two new machines. Roland DG's first wet dental mill, the DWX-4W was created for precise and uncomplicated wet-milling of glass ceramics and composite resins. In addition, Roland DG released the DWX-51D dry-milling machine for the quick and effortless milling of zirconia and other materials.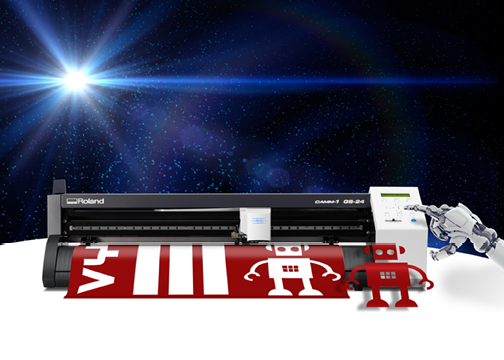 Roland DG redefined "cutting-edge" with the release of the CAMM-1 GS-24, Roland DG's most advanced desktop cutter ever. With perforated cutting, overlap cutting and the ability to cut thick substrates, the GS-24 is fast and versatile and makes easy work of vehicle graphics, decals, decorated apparel and other graphics.
Roland DG continues to be at the forefront of 3D fabrication with the monoFab series ARM-10 3D printer and SRM-20 milling machine, combining the best of additive and subtractive prototyping capabilities.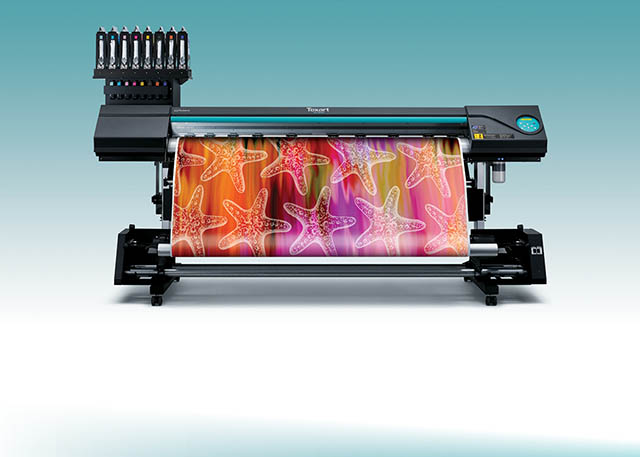 Roland DG offers a full sublimation solution with the new Texart RT-640 dye-sublimation printer, Texart ink and ErgoSoft Roland Edition RIP software for brilliant color and quality on textiles and hard goods.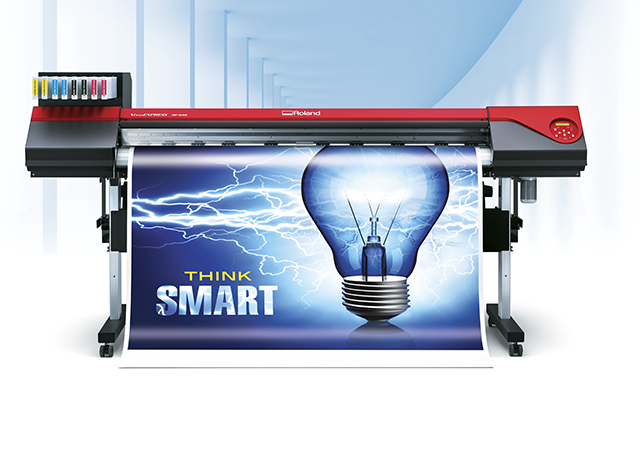 The VersaEXPRESS RF-640 eco-solvent printer delivers a host of intelligent new features that make it the smartest choice for quality, productivity and affordability.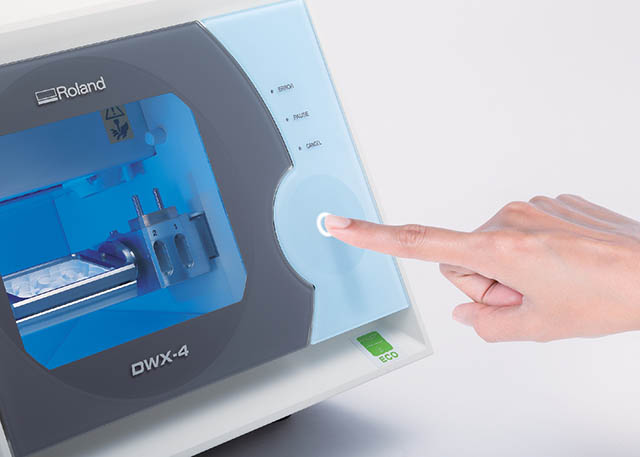 With the addition of the revolutionary DWX-4 compact dental mill, Roland DG makes it easier and more affordable than ever for dental labs to digitally mill crowns, copings and bridges.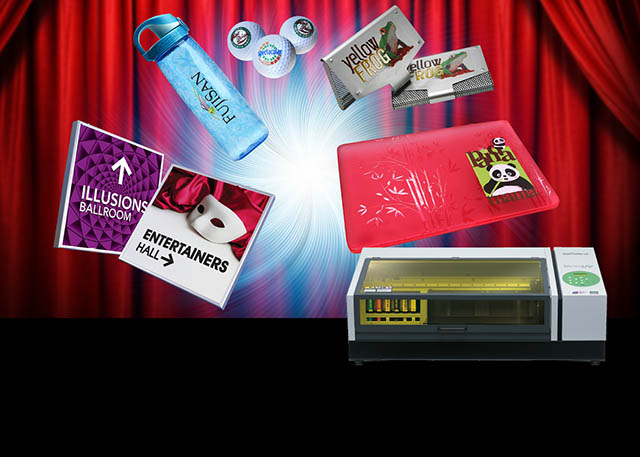 Roland DG expands its benchtop UV flatbed printer offering with the addition of a new 20-inch model, the VersaUV LEF-20, offering advanced features and greater productivity for printing directly on three-dimensional objects.
With the introduction of the SOLJET PRO 4 XF-640, Roland DG brings rocket fast printing, superior imaging and unmatched reliability to high production environments.
VersaCAMM VS-i series printer/cutters provide everything that made VersaCAMM the world's best-selling wide-format inkjet printer, plus advancements like ECO-SOL MAX 2 ink, improved speed and new ease of use features.
The 64-inch VersaArt RE-640 printer enters the market, combining Roland DG's most innovative digital printing technologies into a fast, reliable production platform built for quality imaging.
First ever worldwide contest involving 123 countries in 14 regions gained over 1100 entries from Roland DG owners. The 30th anniversary event held in Japan brought together Roland DG representatives and Creative Awards regional winners, with entries on display for selection of the Creative Awards grand prize winner.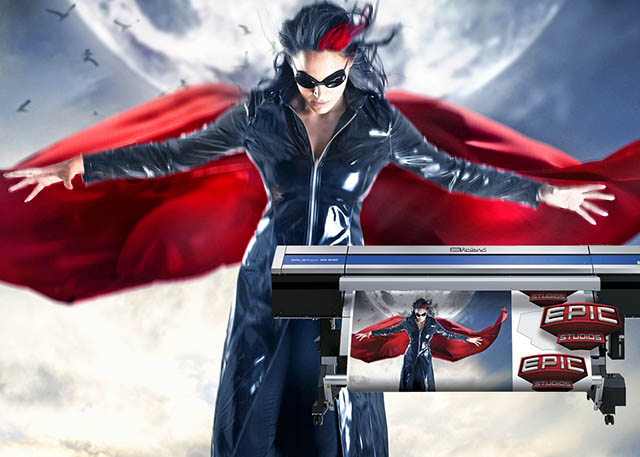 Roland DG's fastest, most advanced SOLJET ever is introduced, the 64-inch PRO 4 XR-640 printer/cutter, featuring new ECO-SOL MAX 2 ink with new Light Black and improved CMYK, White and Metallic Silver.
Roland DG celebrates its 30th anniversary with the worldwide Creative Awards, attracting over 1,100 entries of work created by Roland DG users around the world.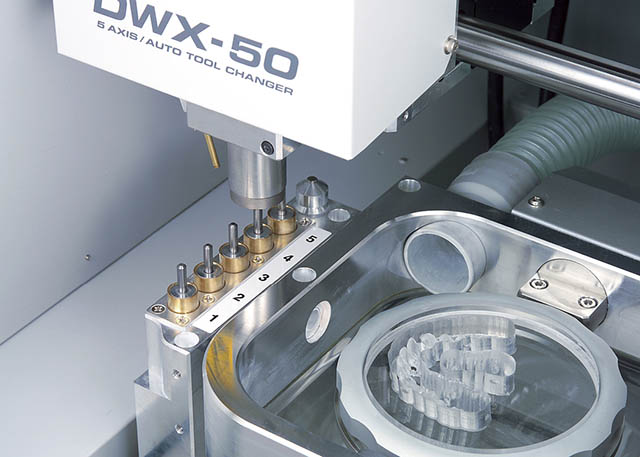 Roland DG expands its dental mill line with the DWX-50, featuring 5-axis machining capability and an automatic tool changer for production of dental prosthetics.
The innovative VersaUV lineup gets a benchtop flatbed option with the LEF-12, allowing for CMYK, White and Gloss UV ink printing on objects up to 100mm thick.
Roland DG introduces its first flatbed printer, the VersaUV LEJ-640 hybrid flatbed, for printing on roll media or rigid substrates up to 13mm thick and 1625mm wide.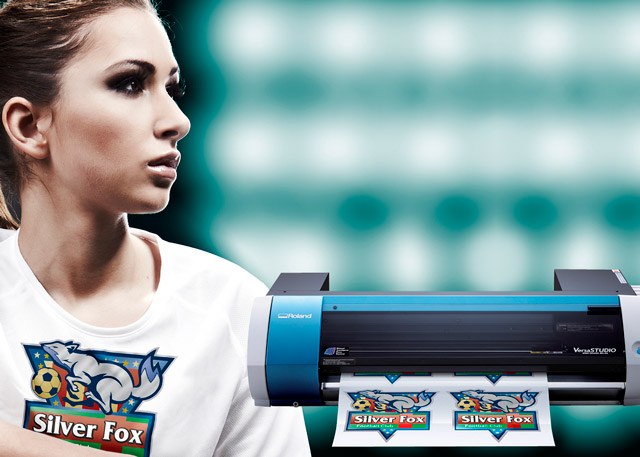 Perfect for producing everything from apparel to labels and decals in a compact 20" width, the VersaSTUDIO BN-20 brings Roland DG's print/cut and metallic ink capabilities to the desktop.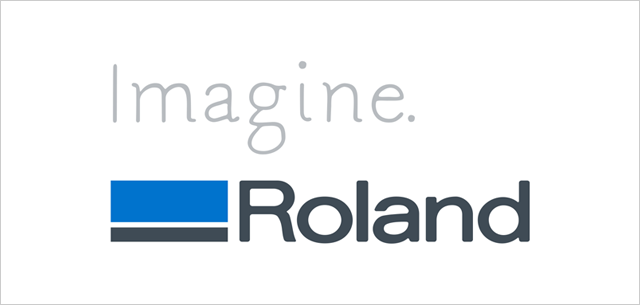 Roland DG launches "Imagine. Roland DG" global branding campaign.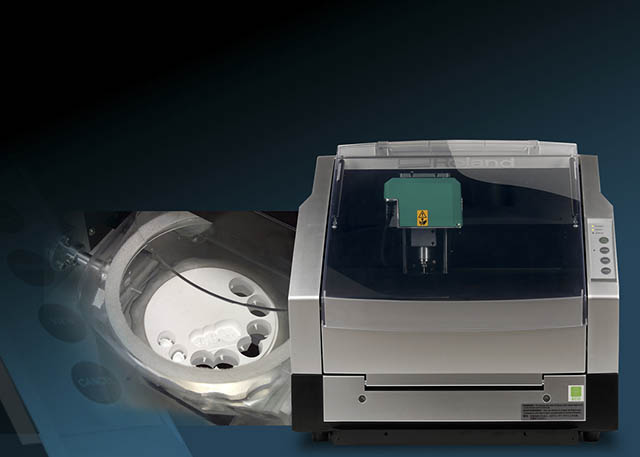 The DWX-30 debuts as Roland DG's first dental milling machine.
Roland DG announces its largest, most powerful cutter to date, the CAMM-1 PRO GX-640.
VersaUV makes the headlines again. First with the new 54" LEC-540 and next by winning the prestigious Label Industry Global Award for New Innovation.
Roland DG's most tempting VersaCAMMs ever, the VS Series 42", 54" and 64" printer/cutters, become instant best-sellers.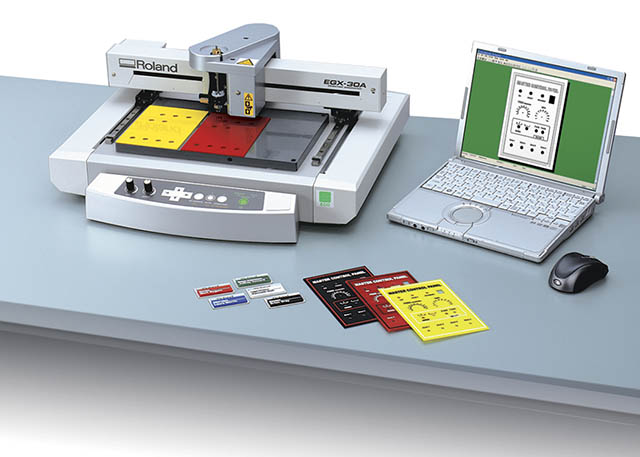 Roland DG introduces the EGX-30A desktop engraver for entry-level engraving.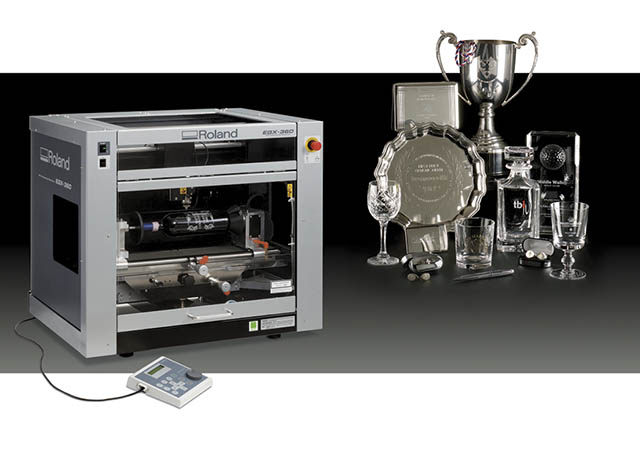 Roland DG expands its line of engraving solutions with the new and EGX-360 rotary gift engraver.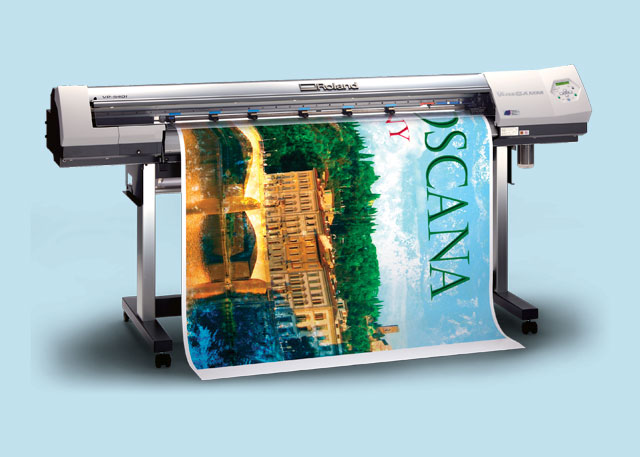 New VersaCAMM VP and ADVANCED JET "i" models enter the market, featuring Roland Intelligent Pass Control.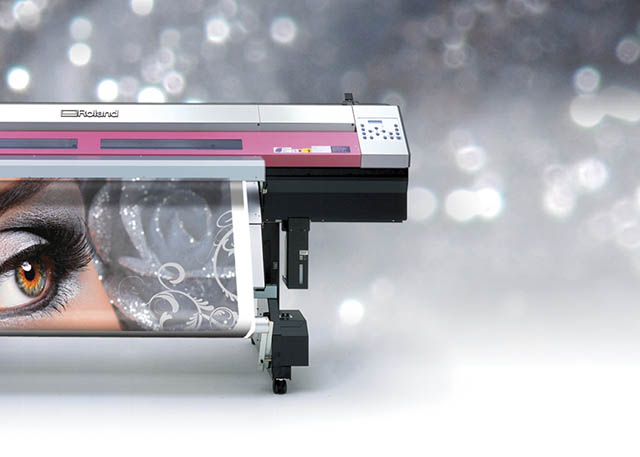 Roland DG introduces the world's first metallic silver eco-solvent ink, available exclusively for the XC-540MT printer/cutter.
Jewelry model making gets an upgrade with the new Roland DG JWX-30 milling machine.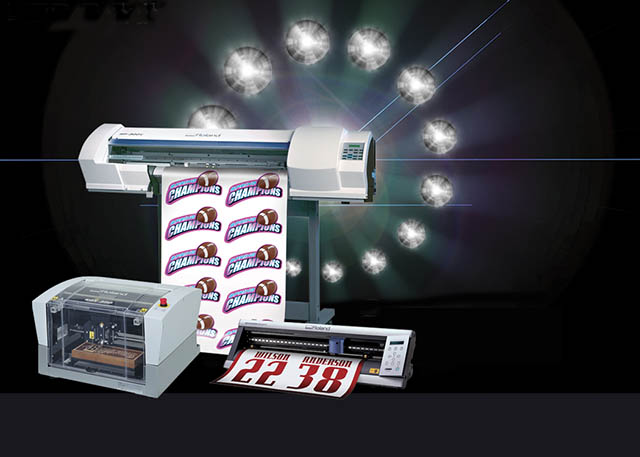 R-Wear Studio for custom apparel applications is introduced to compliment Roland DG engravers, cutters and inkjet printer/cutters.
Roland DG launches a revamped SOLJET PRO III XC-540, featuring white ink capabilities and Roland Intelligent Pass Control technology.
The VersaArt Series wide-format eco-solvent inkjet printers enter the market, offering superior performance and value.
The revolutionary new VersaUV LEC-300 is the world's first UV inkjet printer/cutter, and leads Roland DG into new markets like package prototypes and short-run labels.
Mesh printing capabilities and a new 74" model are added to Roland DG's ADVANCED JET grand-format inkjet series.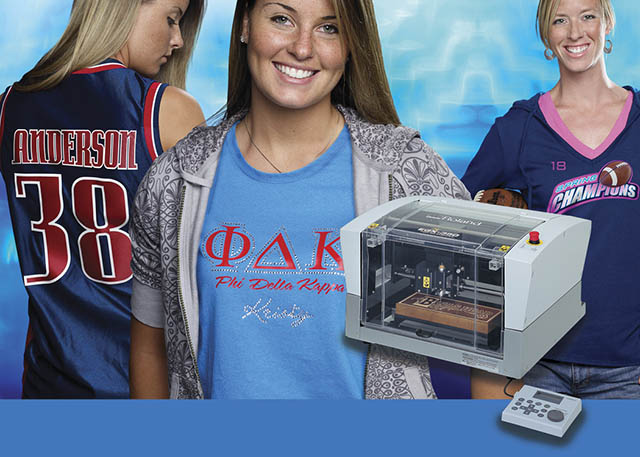 Roland DG introduces its EGX-350 professional model engraver for custom apparel decoration including rhinestone motifs.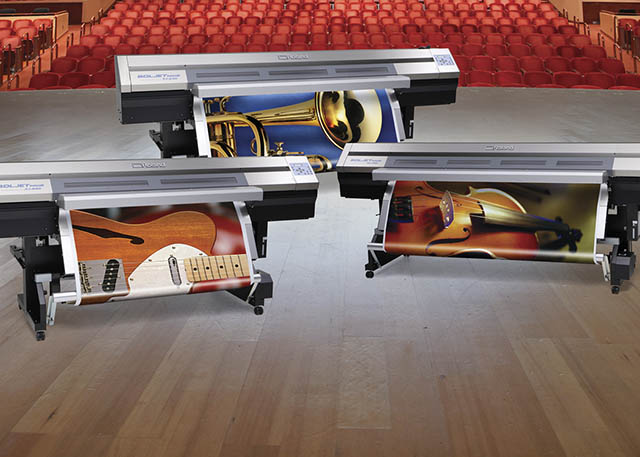 The XJ Series, Roland DG's new line of SOLJET PRO III inkjet printers is released, featuring Roland Intelligent Pass Control.
Roland DG adds two new high-performance models to its popular VersaCAMM line, the VP Series printer/cutters.
Roland DG celebrates its 25th anniversary and emerges as the number one worldwide provider of wide-format inkjet printers for the durable graphics industry.
Roland DG introduces its fastest grand-format printer to date, the 104" ADVANCED JET AJ-1000 featuring EcoXtreme solvent ink.
Roland DG rides its wave of innovation into the wide-format sublimation market with the Hi-Fi EXPRESS FP-740 74" sublimation printer.
The CAMM-1 PRO GX Series of professional grade vinyl cutters carries on Roland DG's tradition of excellence in vinyl cutting devices.
Roland DG launches its most advanced integrated printer/cutter ever, the SOLJET PRO III XC-540.
Roland DG introduces its advanced eco-solvent ink, ECO-SOL MAX.
The CAMM-1 SERVO GX-24 vinyl cutter enters the market as Roland DG's fastest, most precise desktop vinyl cutter to date.
Roland DG follows up on the success of its photo impact printer with the high-precision METAZA MPX-70 photo impact printer.
Roland DG introduces V Technology with a new line of high-performance SOLJET inkjets, featuring Roland VersaWorks RIP software.
Roland DG enters the grand-format printing market with the SOLJET PRO II SJ-1000.
Roland DG capitalizes on the success of the VersaCAMM printer/cutter with a new 54" model, the SP-540V.
Roland VersaWorks, a powerful RIP software built by Roland DG engineers, begins shipping standard with all Roland DG inkjets.
Roland DG introduces the VersaCAMM SP-300, an integrated printer/cutter.
The revolutionary new ECO-SOL mild solvent ink is launched, enabling VersaCAMM and SOLJET inkjets to print directly onto both coated and uncoated media.
The EGX-400/600 and EGX-20 continue Roland DG's success in desktop and benchtop engraving.
Roland DG introduces the PRO II Series, an entirely new family of high-performance inkjet printers and printer/cutters.
Roland DG introduces roll-fed desktop printer/cutter, the ColorCAMM PC-12.
Roland DG's innovation in vinyl cutters continues with the new state-of-the-art CAMM-1 CX Series.
Roland DG launches the EGX Series computerized desktop engravers.
The LPX-250 becomes the company's first laser scanner to offer plane and rotary scanning for an economical price.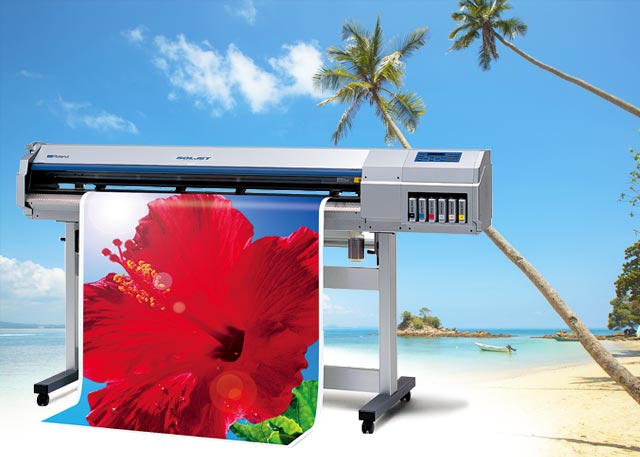 The SOLJET, economical solvent printer/cutter is available and features SOL ink with enhanced outdoor durability.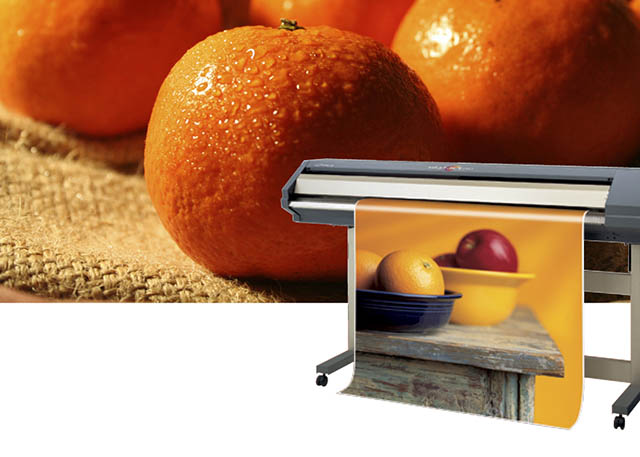 Roland DG launches the ground breaking new Hi-Fi JET PRO 8-color wide-format inkjet printer with variable droplet technology.
Roland DG introduces the MDX Series desktop milling machines for in-house rapid prototyping.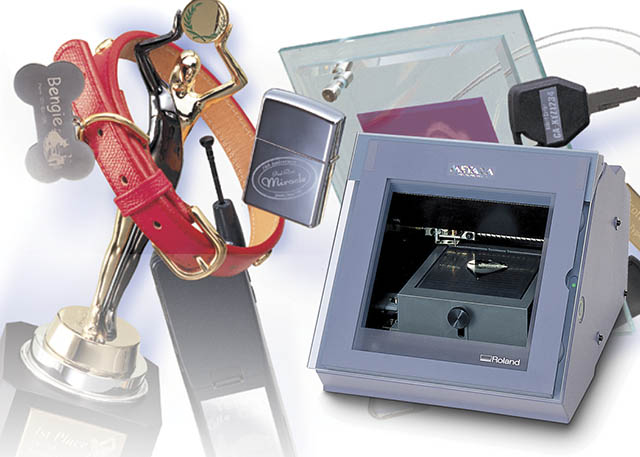 The world's first photo-impact printer, the Roland DG MPX-50, opens up a world of possibilities for personalized pendants, souvenirs and gifts.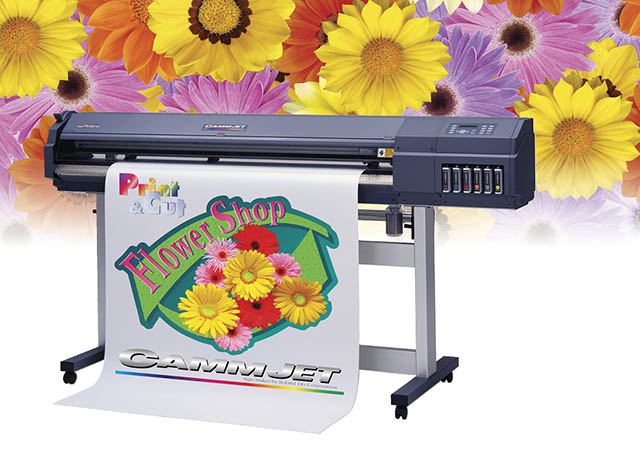 The CJ-500 is 6-color wide-format inkjet printer/cutter.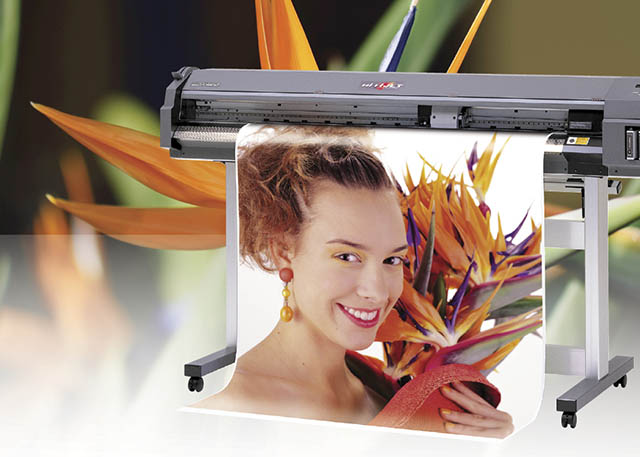 Roland DG introduces the world's first 6-color wide format inkjet to print 1440 dpi, the Hi-Fi JET FJ-50.
Roland DG introduces the ColorCAMM PRO family of wide-format thermal transfer printer/cutters.
The PIX-3 is the first touch probe 3D scanner with Roland Active Piezo Sensor technology for precision scanning of hard or soft substances, including modeling clay.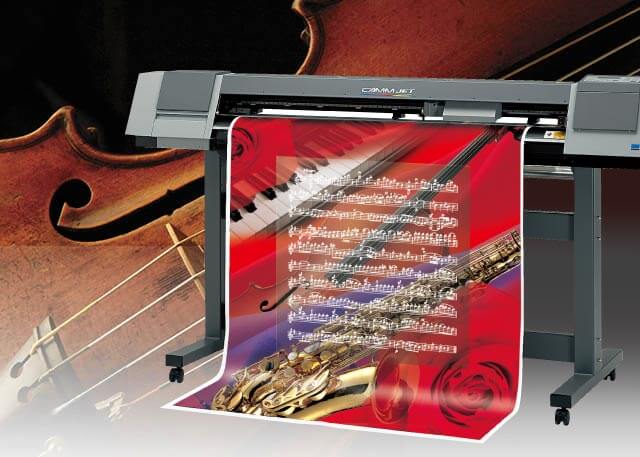 Roland DG introduces the world's first wide-format inkjet print/cutter, the CAMMJET CJ-70.
The CS-20 is the world's first plotter to offer engraving, pen plotting and vinyl cutting.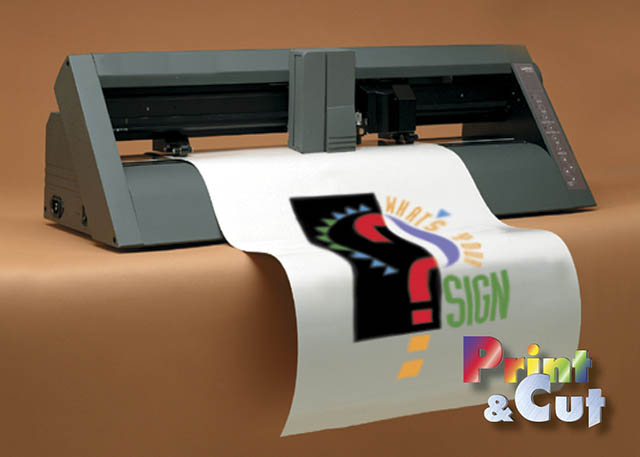 Roland DG introduces the world's first print/cut device for vinyl with the original ColorCAMM, the PNC-5000.
The STIKA SCP-85 is introduced, leading to the STX-7/8 and SX-8/12/15.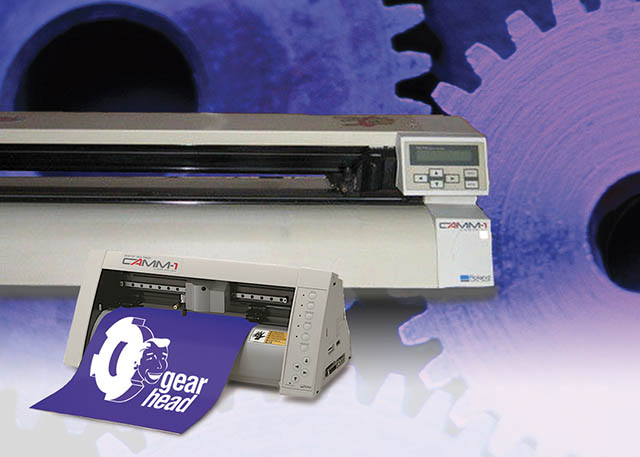 The popularity of the PNC-1000 leads to the PNC-1100, PNC-900, CM-12/24 and CX-12/24.
Roland DG introduces the first vinyl cutter, the CAMM-1 PNC-1000.
Roland DG introduces the first desktop CNC mill with the PNC-3000.