Large Format Digital Printers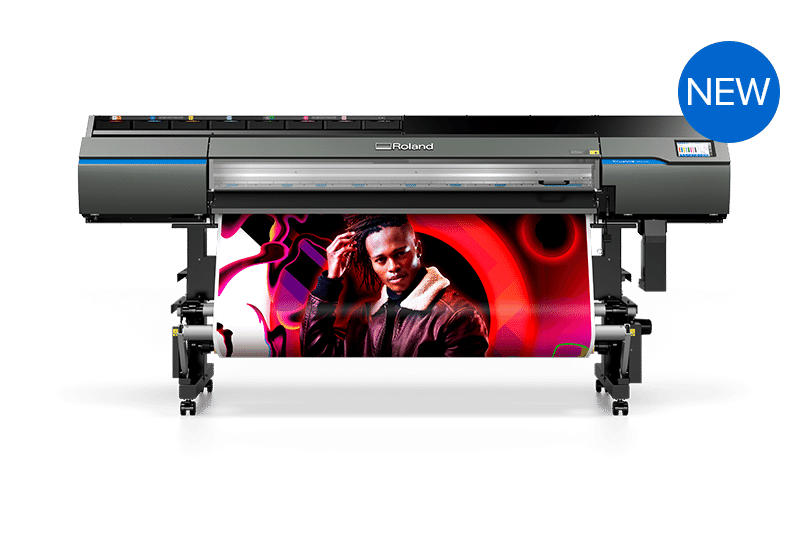 Machine productivity now matches color output in a printer/cutter that delivers more.
Large format printing models available in 54" and 64" models
TR2 Ink in 8-new ink configurations offer the most detailed color reproduction and expanded gamut
Increased productivity through user enhancing features such as a 7-inch LCD touch-panel control, auto-calibration, and other intuitive, automated tools
Further expand your gamut and output color with smoother color transitions— 8-color ink configurations offer even more color choice
Four FlexFire printheads combine with other powerful printing and cutting features for the most accurate, on-color, and on-brand custom graphics
All the color, performance, and productivity you need to start or build a successful graphics business
Large format printing models available in 54" and 30" models
Greenguard Gold certified TR2 Ink (CMYK) combines with new True Rich Color 3 for exceptional color quality
User-focused enhancements with a 7-inch LCD touch-panel control, auto-calibration, and other automated tools
Incredible print output with True Rich Color 3 to improve brand reproduction and provide ultra-vivid color with super-smooth transitions
High-quality, 4-color print/cut results on signs, stickers, labels, vehicle wraps, apparel, and other graphics at a very low ink cost per sq/ft.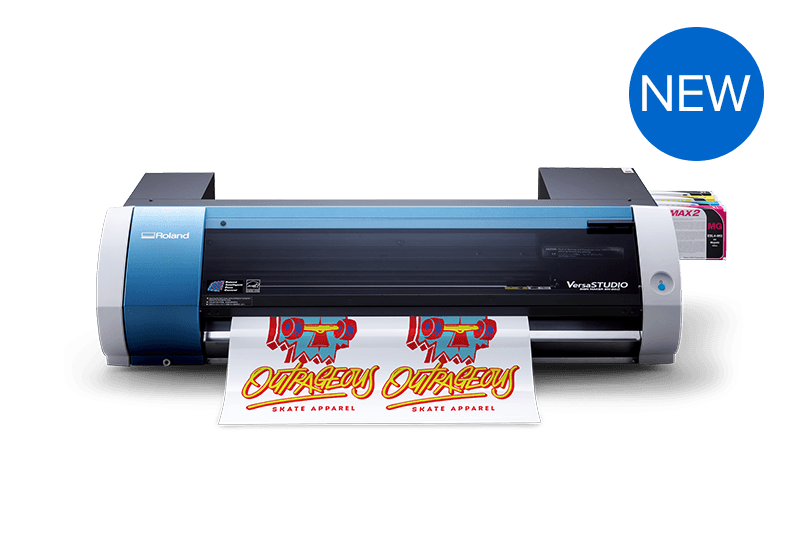 Desktop production for graphics start-ups, artists, and apparel designers
Print and contour cut apparel heat transfers, decals, labels, posters and more
Now available in two models, including the lower priced BN-20A that prints CMYK configuration only
Roland DG's most compact and affordable printer/cutter
Best printer in its class - prints up to 1440 dpi and delivers unmatched color quality
Greenguard Gold certified Eco-Sol MAX inks available in CMYK and White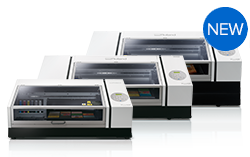 On demand customization on a wide variety of products and substrates
Includes three models with different work sizes and printing speeds
Print directly on materials up to 100 mm thick and 508 mm × 330 mm for LEF2-200, and 770 mm × 330 mm for LEF2-300
An LEF2-300D which supports materials up to 200 mm thick is also available
Optional Primer ink cartridge for better ink adhesion on difficult substrates
ECO-UV ink in CMYK plus Clear (gloss) and White for unique effects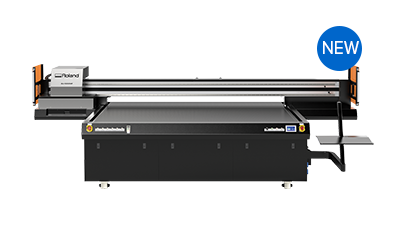 Offering high-quality printing and unmatched support at a great price and productivity level that will appeal to a wide range of customers.
Print directly onto 4' x 8' media boards with a 95 mm height clearance.
Equipped with six printheads in a staggered array for printing up to 27.6m2/h in 720 x 600 dpi CMYK mode.
Inks : CMYK plus White and Gloss
Ideal for a large variety of applications, including sign graphics, event and store displays, décor, and small-lot/ high-mix custom goods.
NEW
High-speed printing for maximum productivity.
Highly precise print expression.
Broad media compatibility.
Fast drying print for quick turnaround and finishing.
Speciality printing for textures and effects.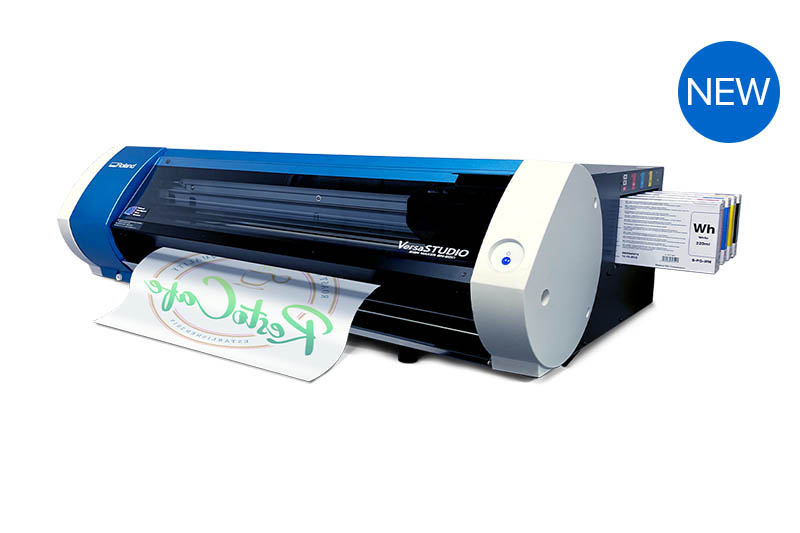 An Affordable, Easy-to-Use, Reliable Direct-to-Film System for Creating Eye-Catching Apparel and Accessories
Simple direct-to-film process – transfer even detailed graphics and fine text quickly and easily without weeding or masking.
Compact 20" footprint of the BN-20 is ideal for small office and home-based print providers.
Perfect for creating stunning customized T-shirts, tote bags, aprons, and more.
Complete solution with available S-PG inks (in CMYK and White), S-F164 direct transfer film, and S-POWDER direct transfer powder (each sold separately).
When not being used for direct transfer applications, the BN-20D can serve as a stand-alone vinyl cutter.