VersaWorks Dual
RIP Software
VersaWorks Dual RIP Software Features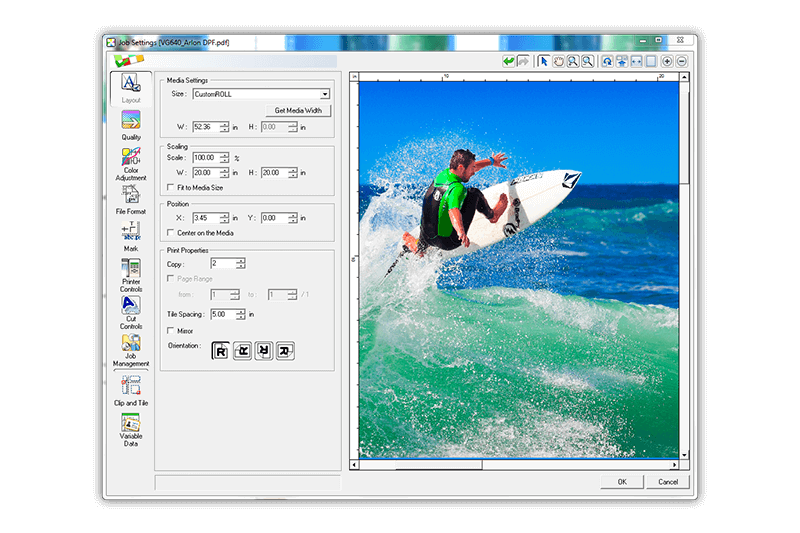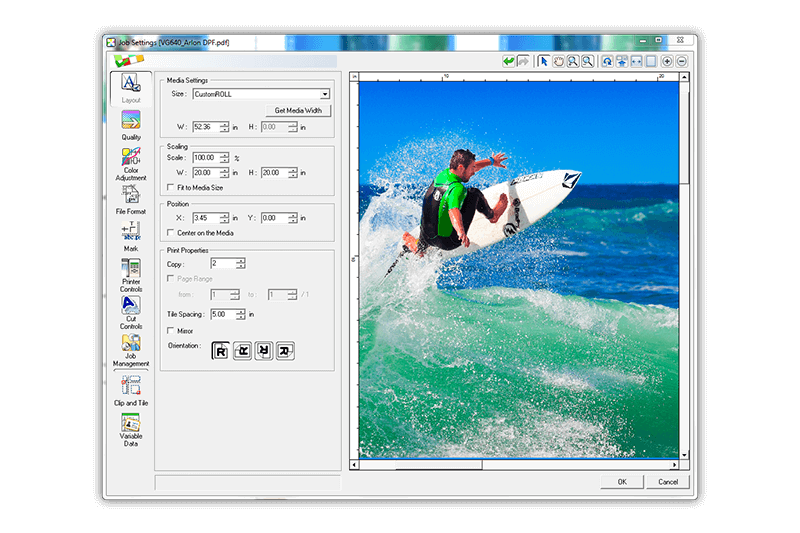 From Design to RIP is Simple
While increased RIP processing speed enables users to preview files much faster, a combined PDF/PostScript engine improves functionality as a whole. VersaWorks Dual handles PDF, EPS and PS files natively, without any transparency or other effects rendering issues that previously required users to edit effects in design software.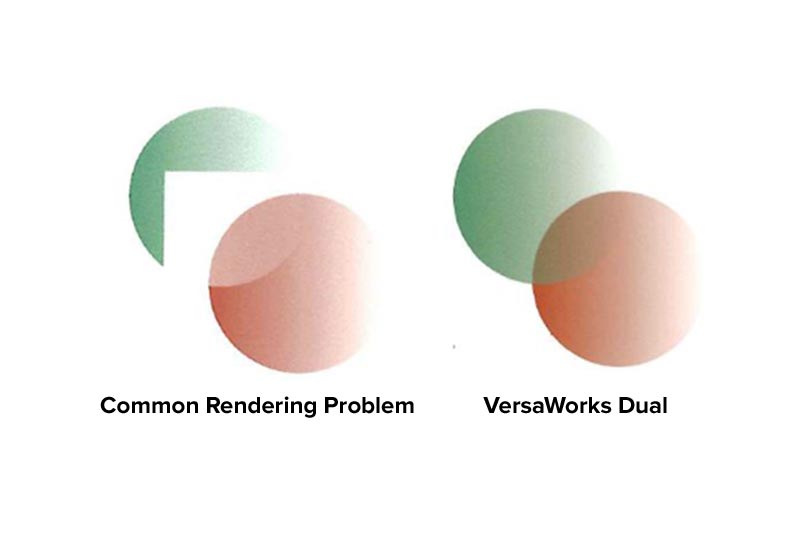 Shadows, Transparencies and Effects
Transparency, drop shadows, blur effects and other graphic effects are processed and printed natively with VersaWorks Dual. A PDF/PostScript core engine renders all effects the way they're intended to look in the design.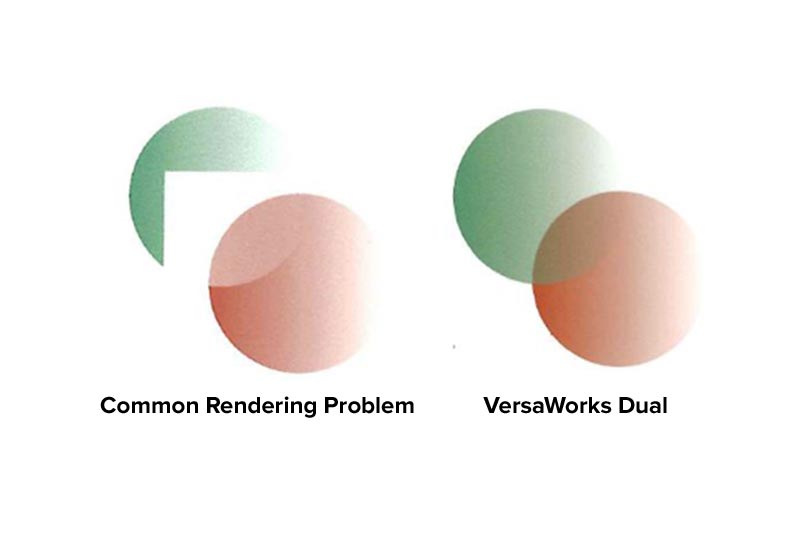 VersaWorks Dual was made for easy print production, featuring a simple drag-and-drop interface that allows users to quickly add jobs to the print queue directly from folders on your PC. User-friendly icons open printer settings, job previews and other functions for fast, efficient file set-up.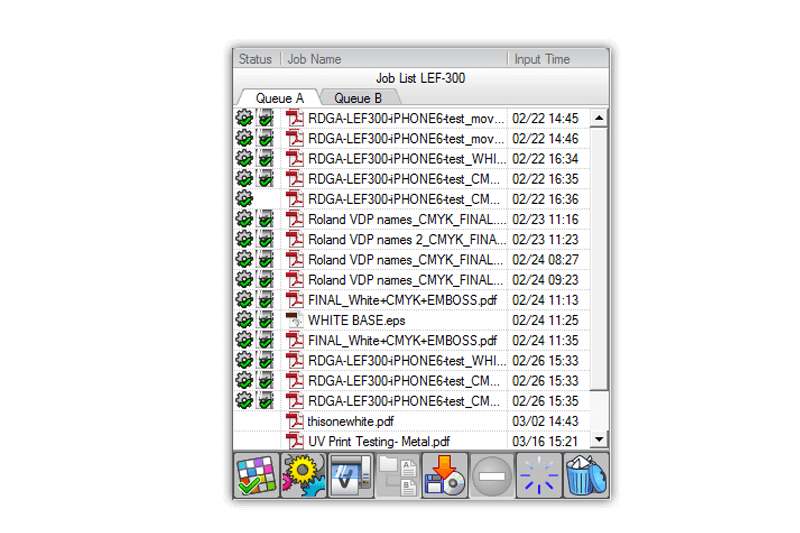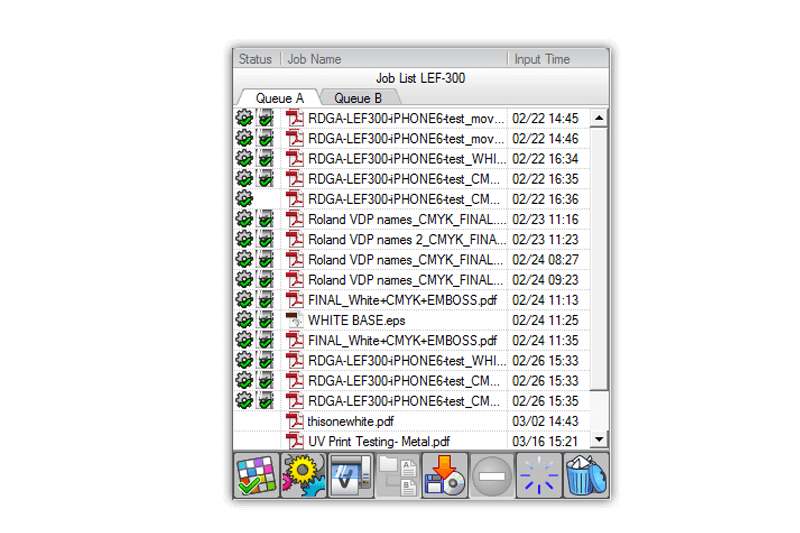 Unlimited Queue Settings for Maximum Production
Manage and maximize your print production with unlimited queue settings. With save and store options to capture specific print settings, VersaWorks Dual helps busy, high-volume print shops plan and organize print production in advance by utilizing these preset settings.
Predictive Ink Calculator for Unattended Printing
A predictive ink calculator estimates the amount of ink needed for each job, enabling unattended printing. When there is not enough ink to complete a print job, VersaWorks Dual notifies the operator before printing.
Advanced Variable Text and Image Data
Variable Data Printing is an extremely useful feature that allows users to merge txt or csv data fields into predefined design fields. Print labels, name badges, plaques, menus and other prints in which text and/or graphics change from one print to the next. VersaWorks Dual features new variable printing features that allow users to rotate, mirror and align images and text inside the RIP.
Industry Standard ICC Profile Support
VersaWorks Dual is compatible with industry standard ICC profiles, including those created through standard profiling packages, with support for linearization and ink limiting. Profiles from Roland and other leading media providers-for use with compatible Roland printers-can be downloaded for free from
here
.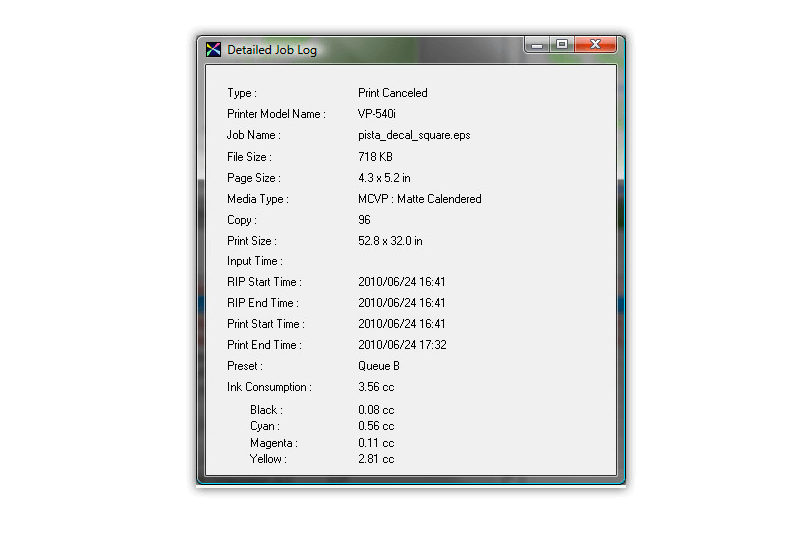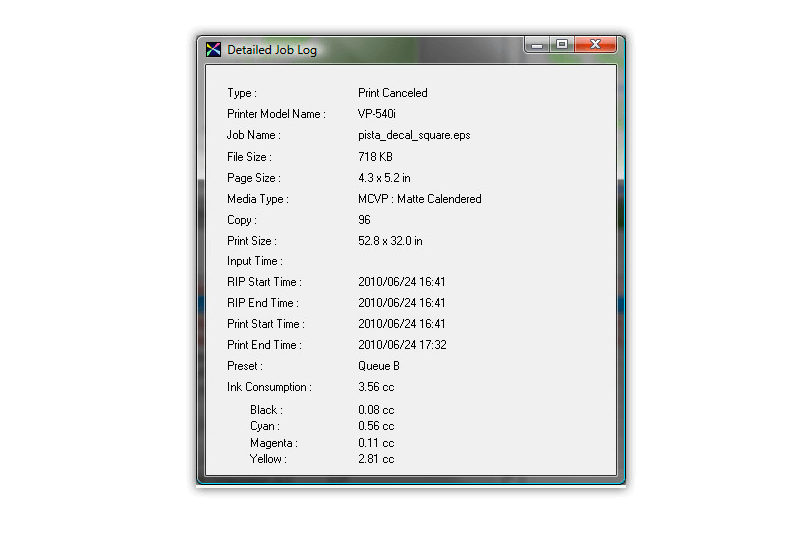 Job Logs and Network Support Features
A job log feature in VersaWorks Dual keeps a timed and dated record that can be exported to Microsoft Excel – including the size, ink usage, print time and more. Other production features include the ability to connect an unlimited number of clients through a shared network printer driver, enabling all users to send jobs to the printer.
PANTONE® Library and Roland Color System
As well as featuring a built-in PANTONE® library with detailed spot color-matching and choices, VersaWorks Dual supports comprehensive color libraries and offers features that enable automated color-matching of logos and other corporate identity elements.
Simply Powerful Productivity
In addition to all its new features, VersaWorks Dual is equipped with all the powerful productivity tools that users have come to expect from VersaWorks. These include PerfCut for precision perforated cutting through material, as well as advanced layout tools like nesting, tiling, mirroring, rotating, resizing and positioning.
VersaWorks Dual allows you to connect an unlimited number of clients for unattended printing throughout the network. Client computers can send jobs to the server (computer with VersaWorks Dual installed) through a shared network printer driver.