Enjoyable COTO-ZUKURI Brings Smiles to Your Customers
COTO-ZUKURI is the joy you feel when you want to remember a special day or give a gift to a special person. cotodesign software promotes this feeling by allowing you to easily create the perfect gift or memento. Using cotodesign, anyone can quickly make a unique present with their favorite design or message printed on a wide variety of materials. Making customers smile is our goal.
In a store, or at an event, you can enjoy COTO-ZUKURI
What is COTO-ZUKURI
COTO-ZUKURI makes the smile
For a birthday present
A colorful message board will show your children's growth to caring grandparents. Print UV ink on a message board with your favorite photo or message using cotodesign to record pleasant memories and special events.
A gift for Mother's Day
This is a gift for when you want to express all your gratitude to mom. Using cotodesign, your children can design a special t-shirt or bag. A heartwarming gift to be shared by both mother and child.
For a Christmas present
Christmas is a special day when you want to send a gift that is unique in the world. Use our transfer foil to write a name or message and change something ordinary into a memorable gift.
Wedding gift
To create a lifetime memory for friends getting married, you can use our photo impact machine to personalize a silver-plated dish, photo frame or other memorable gift.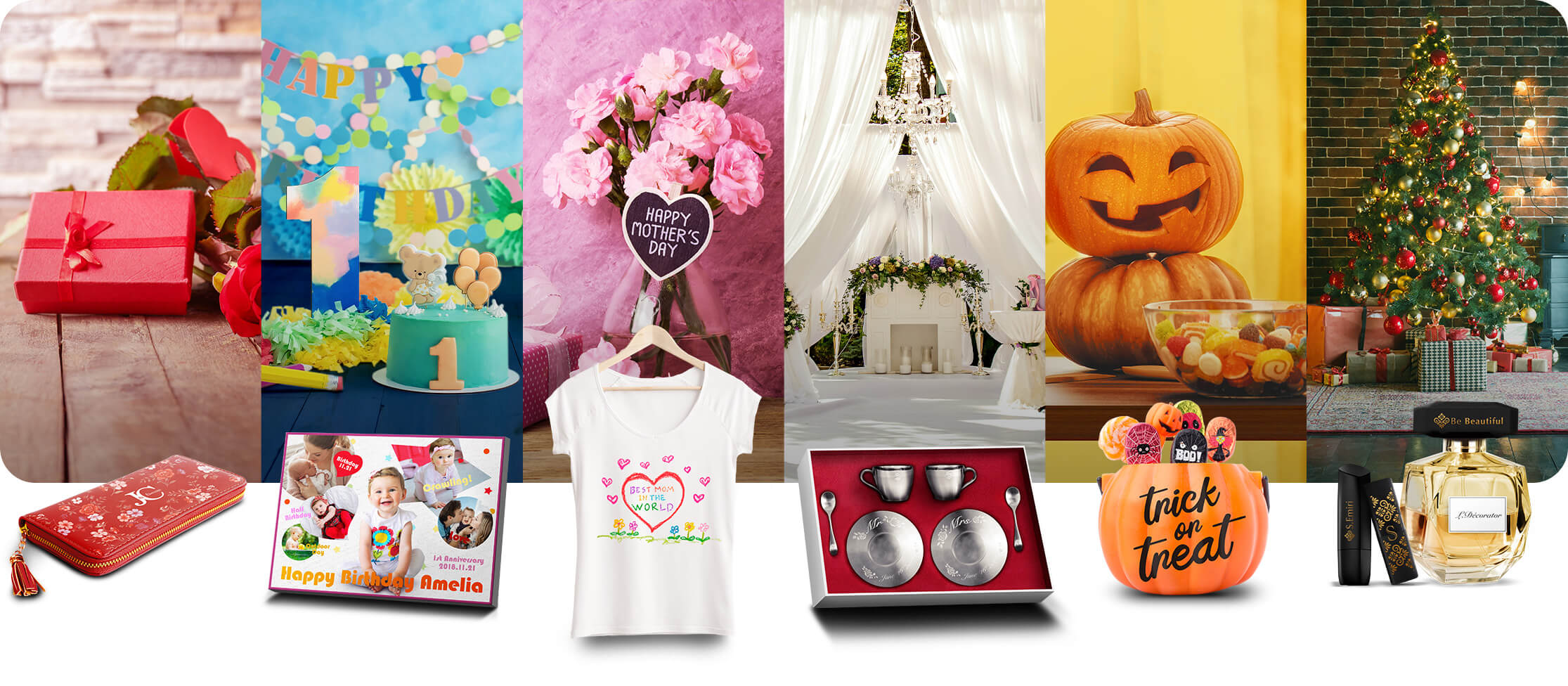 Design a wide variety of items
Using cotodesign, you can design a wide variety of gift ideas on diverse items and materials. We can provide many kinds of products depending on the situation.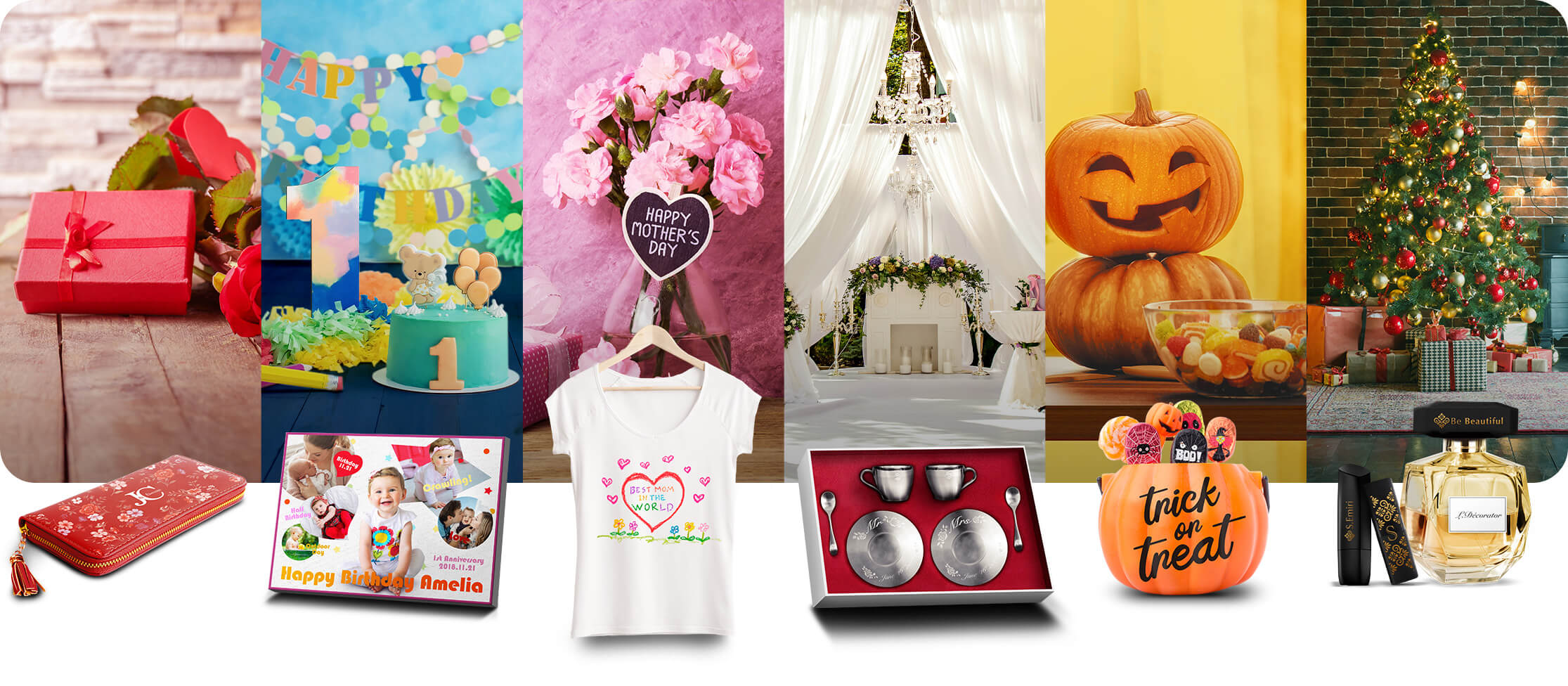 Choose the products that you need from our Roland DG lineup.