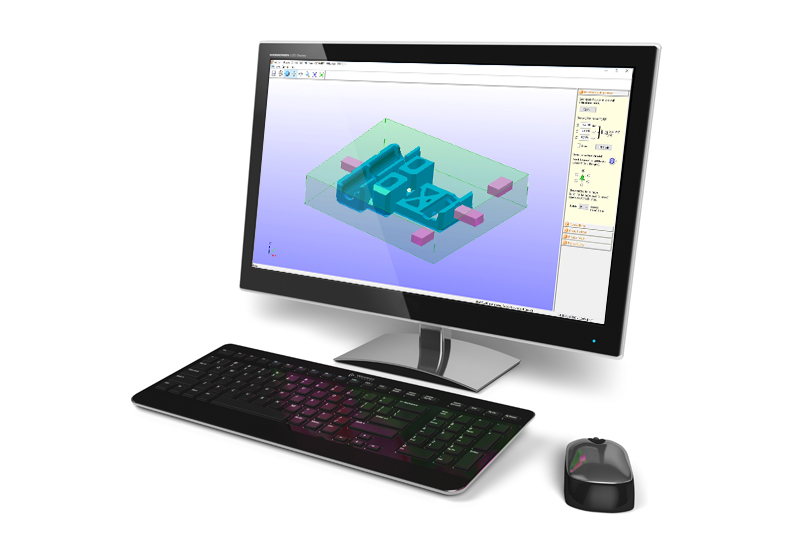 Roland DG 3D Bundled Software
Roland DG 3D Bundled Software
Roland DG bundles powerful 3D software with its line of scanning and milling machines. Professionals from the graphic design, jewelry making, manufacturing, mold making and rapid prototyping industries use the software to expand the capabilities of their machines.
Virtual MODELA enables simulation of finished 3D models and accurately estimates machining production time. Lighting effects, material color or bitmap overlays can be added for accurate finished product representation. Access can be directly achieved from 3D Engrave, MODELA Player or from import of a PRN file.
Included with EGX 300, 400 and 600; and the MDX-15, 20, 40.
MODELA Player is a CAM software application that accepts DXF and STL files exported from commercially available CAD/CAM software. It also allows for uniform 3D scaling, selection of milling direction and automatic generation and display of the tool path. Cutting depths and speeds are controlled from a predefined material library or can be set to user-defined specifications.
Included with EGX 300, 400, 600. and the MDX-15, 20
MODELA 3D DESIGN makes it possible to intuitively create 3D shapes called "objects." An object is created by taking a predefined shape such as a cylinder or sphere and using control rods called "reference lines" to modify the basic shape into the final design. The software also allows adding color for rendering the created shape. Similar to 3D TEXT, files are imported directly to MODELA Player or exported as 3D DXF files.
Included with MDX-15, 20.
MODELA 3D TEXT will turn any Windows True Type font into a 3D relief for automatic import to MODELA Player or a 3D DXF file format.
Included with MDX-15, 20.
Dr. PICZA is a comprehensive, dedicated scanning software. Packed with easy-to-use functions, it can reduce data volume by reducing the Resolution of all or part of the captured data, or it can rescan part of the object at a finer scanning pitch and automatically combine it with the original data. Dr. PICZA is designed as an input GUI software controller for any of the PIX series scanners. It supports an array of data output formats including DXF (CAD data), STL 3DMF (3D format standard), gray scale BMP and coming soon, IGES export ability.
Included with the MDX-15 and 20.