VersaUV LEJ Hybrid UV-LED Flatbed Printer Features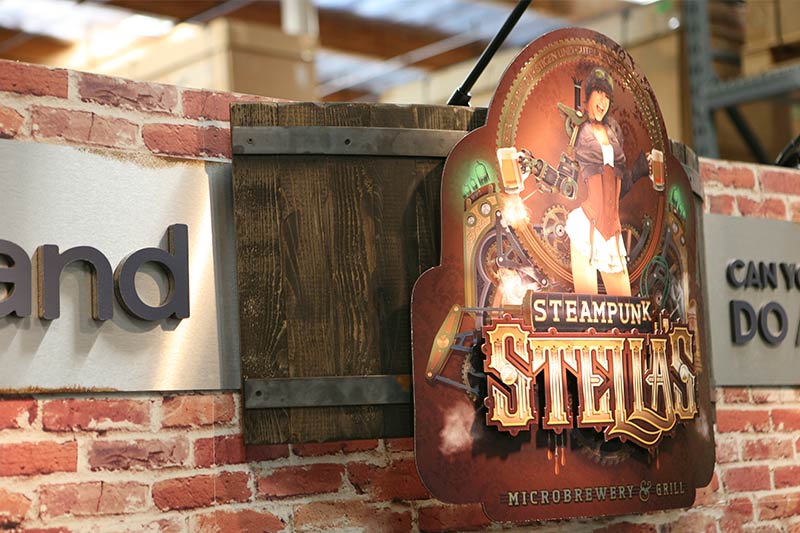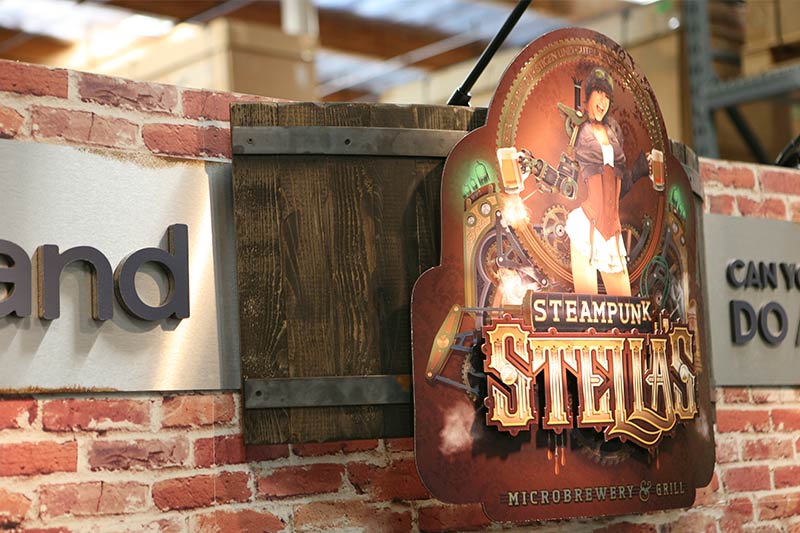 Amazing media handling.
Versatility is what sets the LEJ-640 UV inkjet apart. With its combined roll-fed and rigid sheet capabilities, it allows users to print on a vast array of sign, display, décor and art materials, such as:
Foam board
Banner film
Fabric
Corrugated cardboard
Vinyl
Artist canvas
SBS board
Synthetic papers
Four ink configurations including Clear Coat ink.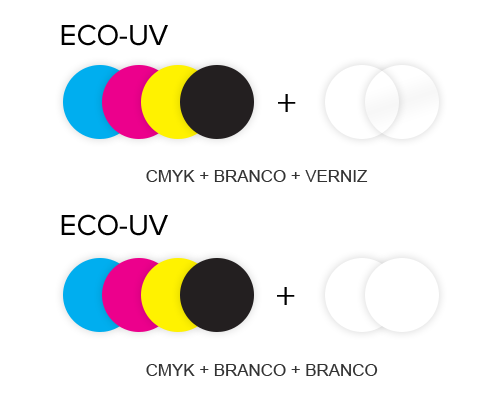 ECO-UV inks adhere to a wide range of treated and untreated substrates and offer unmatched colour gamut and image definition. They produce prints that require no degassing and can be stretched and applied around curved surfaces and edges without cracking. ECO-UV inks are packaged in convenient 220cc cartridges.
The LEJ-640 features a Gloss ink option for producing stunning texture effects, including matt, gloss varnish and embossed finishes. Offering superior protection for scratch and chemical resistant graphics, ECO-UV can last up to six months on outdoor applications with ECO-UV ink lasting up to two years when used in combination with a Gloss coat.
To ensure simple ventilation set-up for use with ECO-UV inks, the LEJ-640 features a ventilation hood for easy connection to an air filtration system.

Eliminate head strikes with smart sensor technology.
The LEJ-640 has a built-in sensor to check for proper media thickness, preventing head strikes and ensuring reliable printing on the widest range of substrates.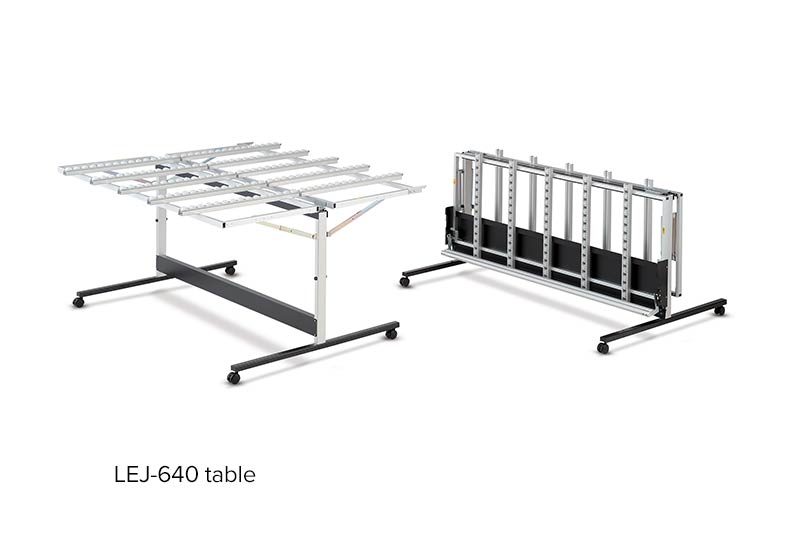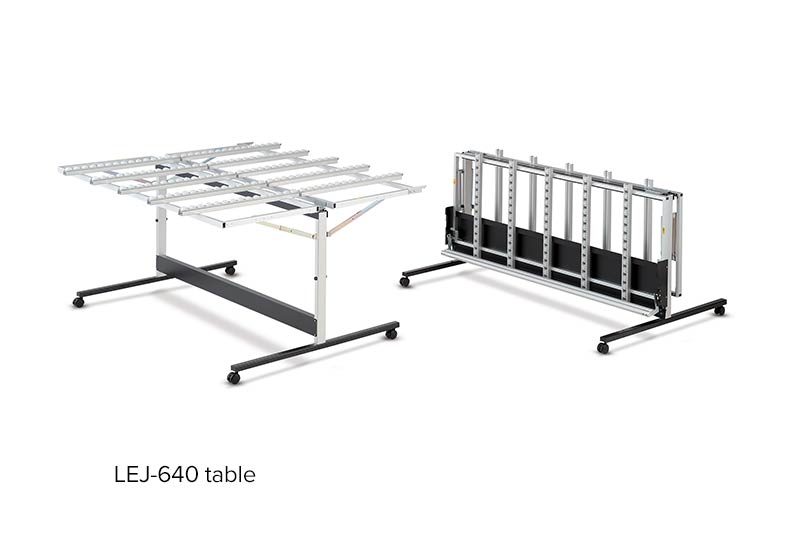 Built to Last
The LEJ-640 is a UV LED Printer that's built to last, with an all-steel frame with front and rear folding tables that reduces vibration, and is designed for solid and stable support of industry standard 1219mm (4") x 2438mm (8") sheet materials weighing up to 12kg (26lbs). The roll-to-roll mechanism easily loads and feeds extra-large media rolls that weigh up to 40kg (88lbs).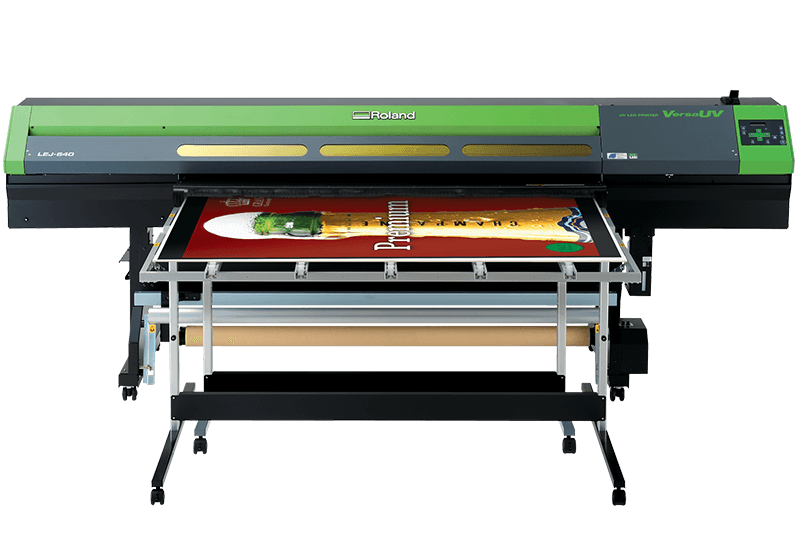 Next level Hybrid printing.
In high-speed mode, the LEJ-640 delivers a maximum print speed of 12.4sqm/hr, producing 1440 x 1440 dpi prints with smooth gradations and super fine details.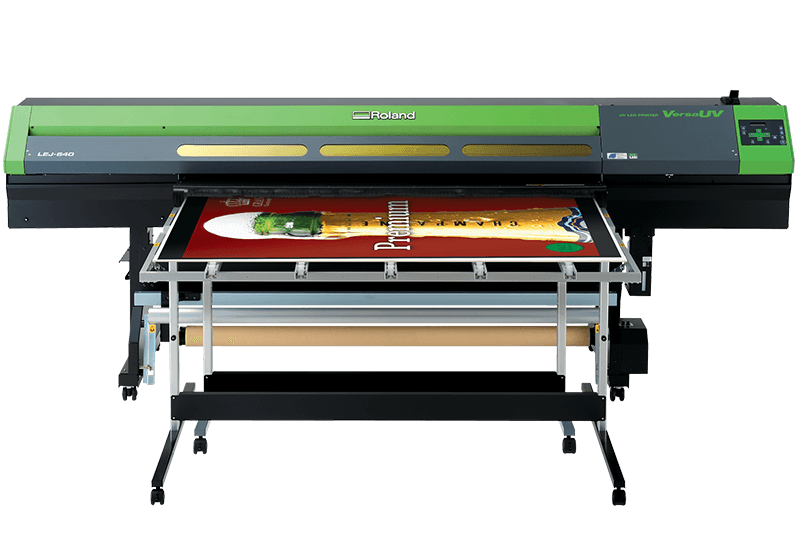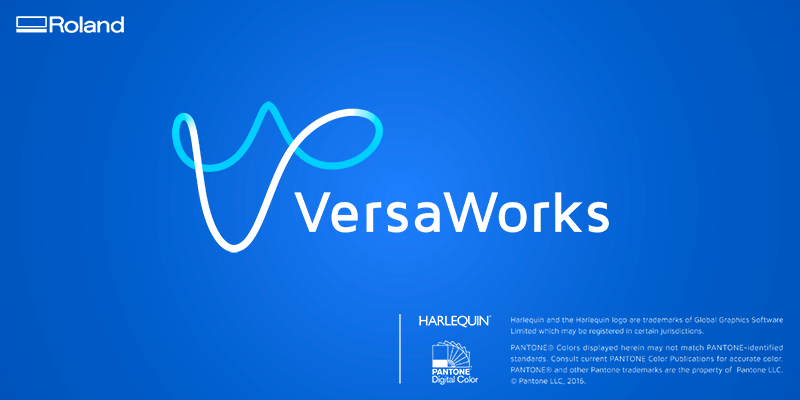 New VersaWorks 6 Included
Get ready for a new era in digital printing. With a Harlequin RIP core engine, advanced features and easy-to-use capabilities that make VersaWorks 6 the most powerful RIP software ever.
With VersaWorks 6, you can maximize the power of your printer or printer/cutter with the latest printing environment.
64-bit native for more powerful RIP processing
Native PDF processing, including files with transparencies
New Printer Color Matching for consistent color with multiple units
Built-in Pantone® and Roland spot color libraries
5 print queues and hot folders for increased efficiency and productivity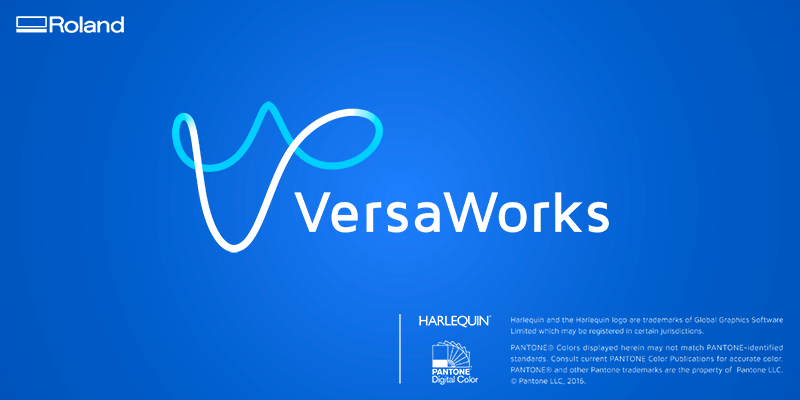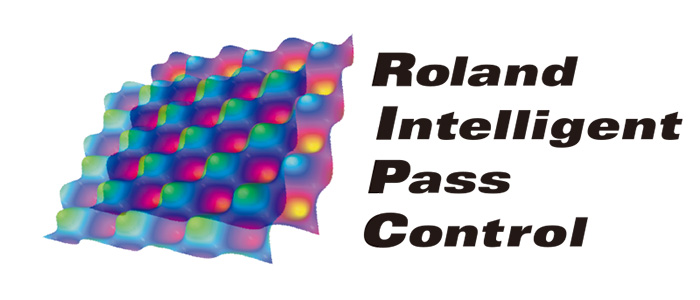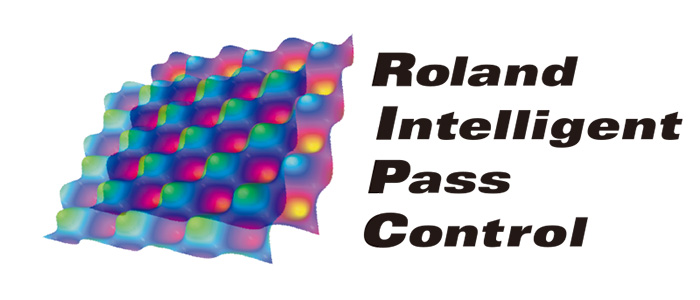 Roland Intelligent Pass Control.
Across a wide variety of applications and media, Roland Intelligent Pass Control technology delivers outstanding image quality in all print modes while virtually eliminating any signs of banding. This patent-pending system ensures that graphics look great when viewed indoors or outdoors, up close and at a distance.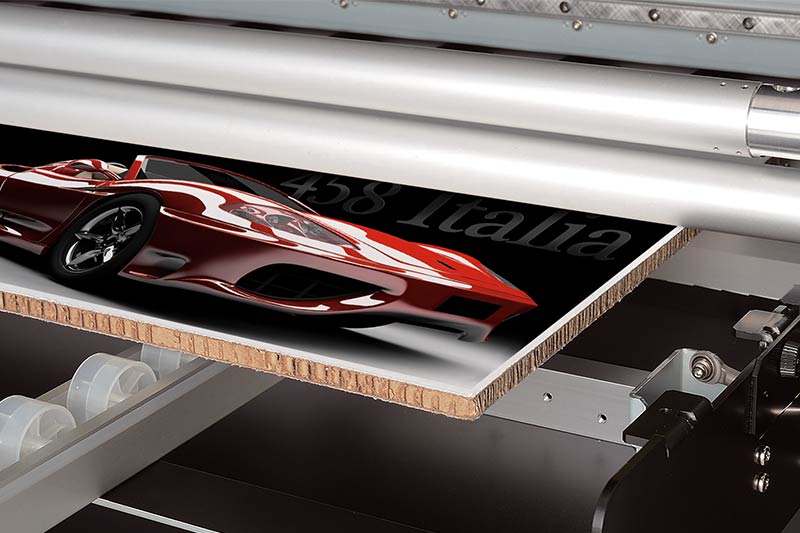 Using ink efficiently.
The LEJ-640's Automated Ink Circulation System increases image quality while lowering running costs. It prevents pigments from settling in the ink lines and provides a consistent ink density that reduces waste and produces exceptional image quality, even on long print runs.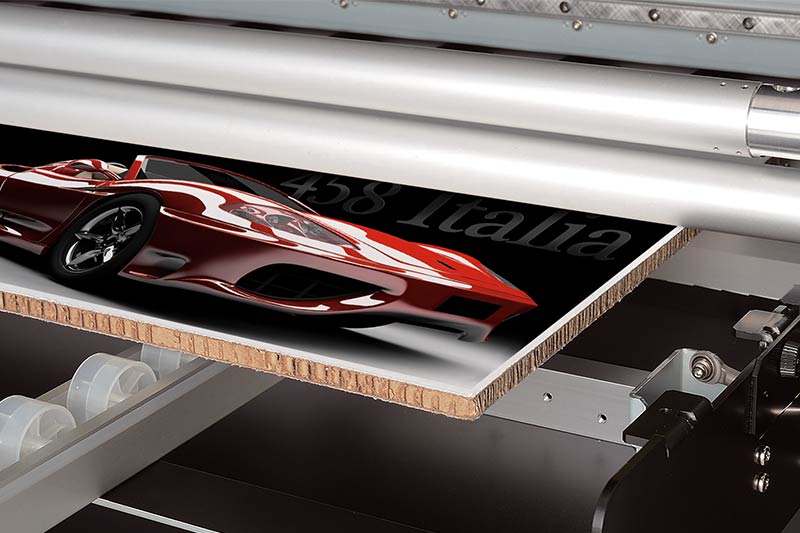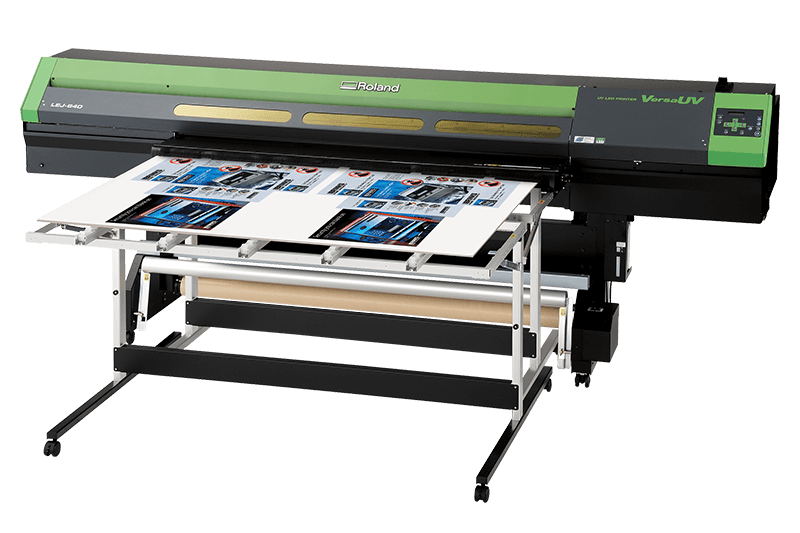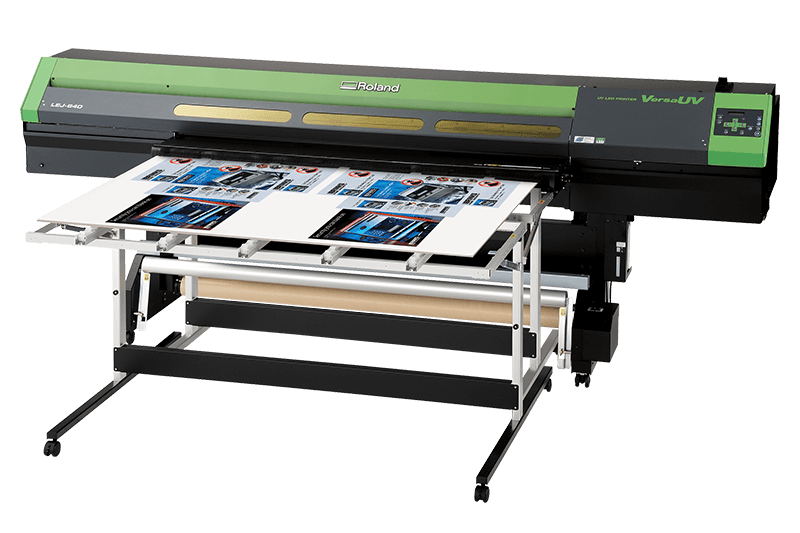 Powerfully efficient and ozone-free LED lamps.
The LEJ-640 UV LED Printer features LED lamps that cure fast and expedite print production. Lasting up to 10,000 hours - ten times longer than conventional UV curing lamps, the lamps operate at a very low-heat and enable printing on heat-sensitive materials without substrate damage. They can be instantly turned on or off for a true on-demand operation that requires no warm-up time.
Easy and energy-conscious electrical set-up.
The LEJ-640 offers the lowest power consumption in its class and unlike other wide format printing technologies, it simply requires a standard electrical outlet without additional power supply or set-up. Requiring a fraction of the power that competitors' flatbed printers demand, it significantly saves on electrical costs each year.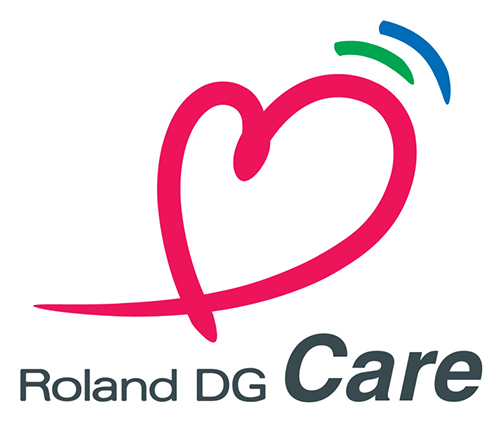 Superior Reliability and Support
The LEJ-640 represents the most reliable technology backed by unmatched customer service and technical support.
Roland DG's international ISO certifications are your assurance of our commitment to quality products and service.
For more details about warranty,
please contact our dealers.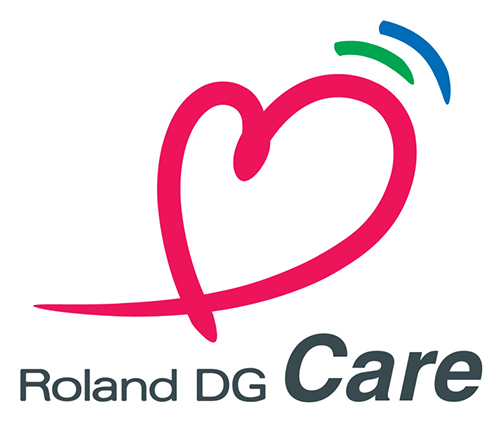 Worry-free take-up system
The LEJ-640 includes an automated media
take-up system
for unattended roll-stock printing, with optimum media feed and tracking.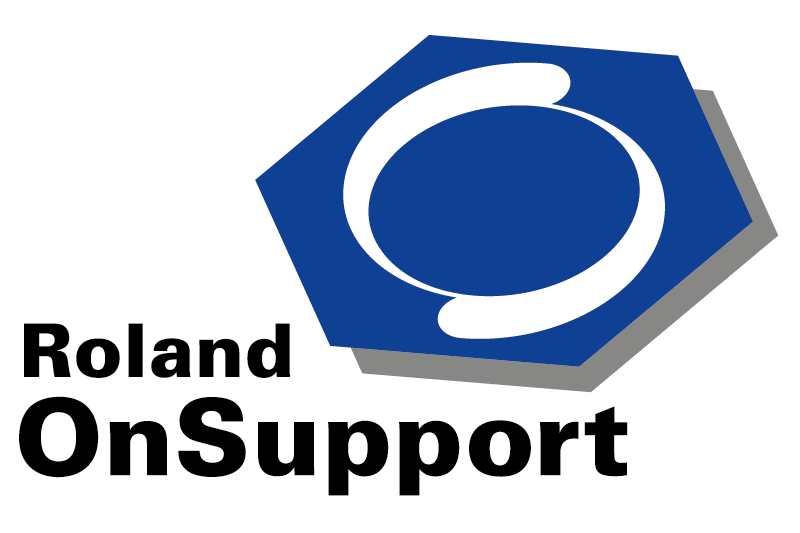 Roland OnSupport
Roland DG OnSupport production assistance.
OnSupport further enables unattended production and optimizes workflow by delivering e-mail alerts to your computer or smart phone when ink is running low or a job has been completed.