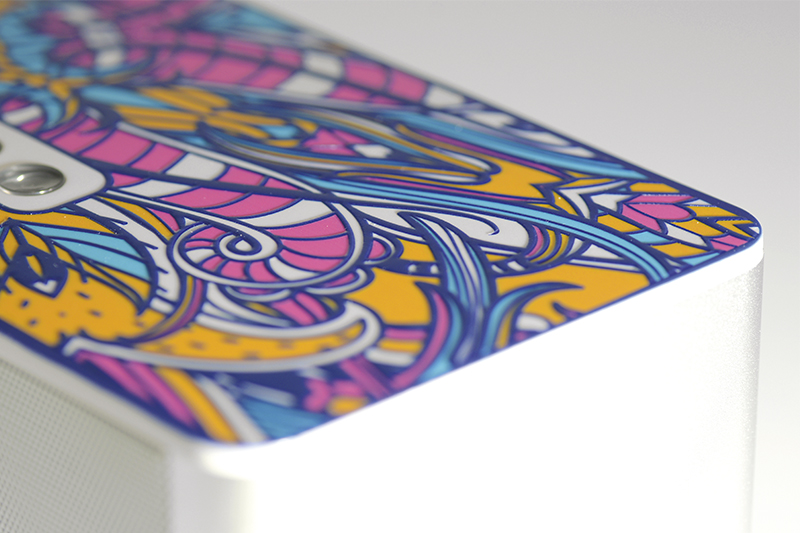 VersaUV LEF-200 Benchtop UV Flatbed Printer Features
Customisation across hundreds of Substrates
VersaUV LEF series of printers run at a cool, low-heat and use state-of-the-art UV-LED lamps. Combined with advanced ECO-UV inks, they offer the ability to print on virtually any material, including: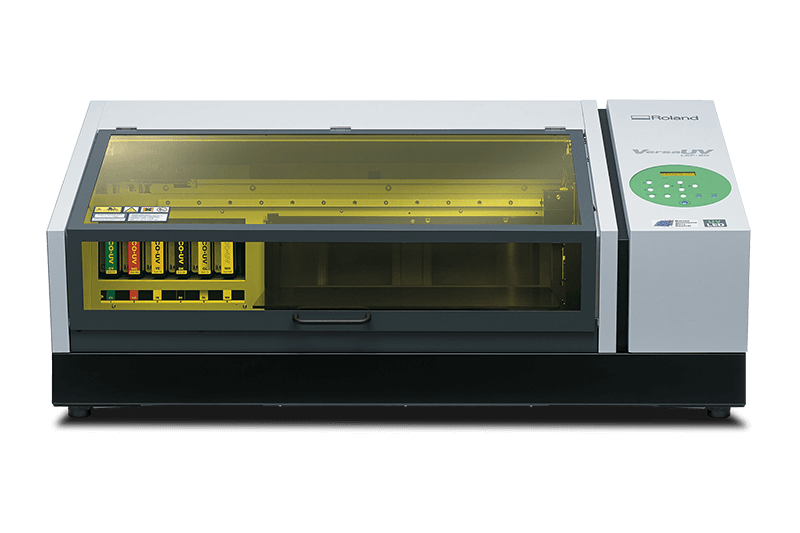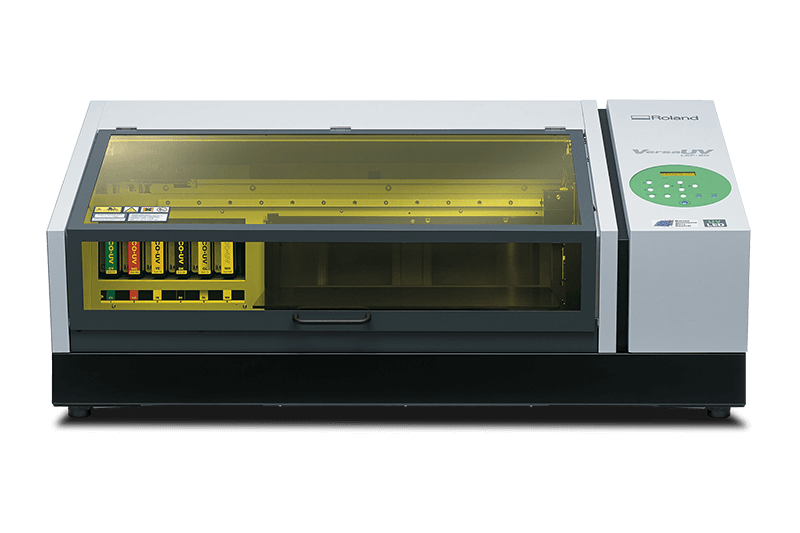 LEF-200 advanced features
The LEF-200 offers a range of advanced features to deliver outstanding results:
An intuitive distance print mode ensures outstanding consistency on regular, domed and curved objects
Up to 40 job presets to instantly allow the recall of specific media settings for your most popular applications

Height sensor bar

made with non-magnetic material for printing on magnetic items such as tablet covers
Perfect results with ECO-UV ink options
ECO-UV ink
is offered in CMYK, White and Gloss. It instantly dries and produces wide colour gamut results with sharp detail and rich colour density. ECO-UV requires no degassing and stretches around curves and irregular surfaces without cracking.
ECO-UV inks are extremely durable, giving indoor graphics scratch and chemical resistance, while outdoor graphics last up to six months and upward of two years when a Gloss ink layer is applied as a finish. ECO-UV ink is supplied in mess-free 220ml cartridges that are safe after curing.
MORE DETAILS AND SPECIFICATIONS ON ECO-UV INKS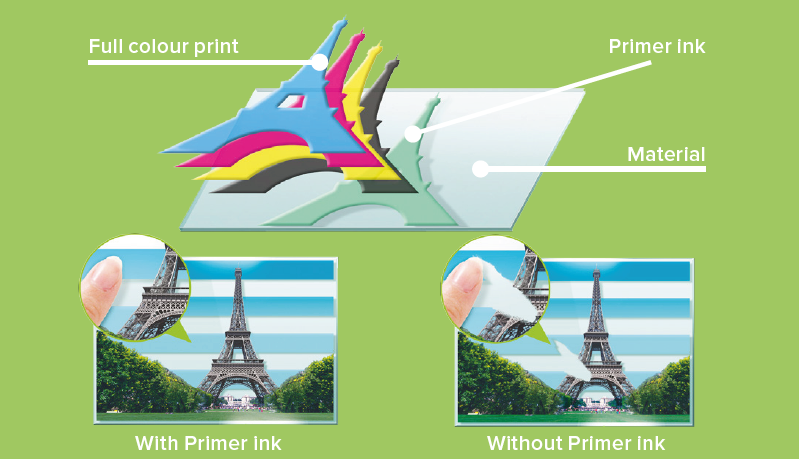 Profitable Printing with Primer Ink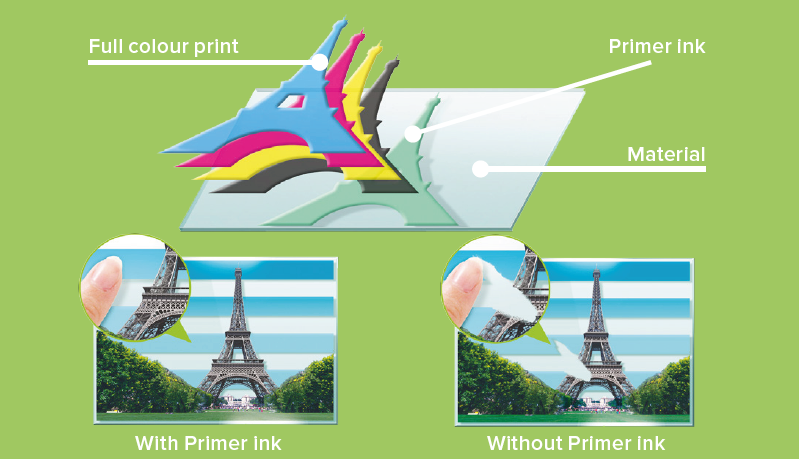 The LEF-200 features an on-board Primer ink option so you can quickly and conveniently image onto glass**, plastics** and other challenging surfaces. Users can easily and precisely prep an object for customisation – printing Primer ink directly from a file in
VersaWorks 6 RIP Software
before printing the full-colour graphic. This makes adding graphics to challenging materials much cleaner and more efficient.
Energy efficient and ozone free
The LEF Series of printers simply plug-in to a standard electrical outlet. Using a fraction of the power that other flatbed printers demand, an LEF offers significant savings on electrical costs per year.

The LEF Series uses LED lamps for UV-curing that last up to ten times longer than conventional UV lamps and can be instantly switched on or off, giving the user a true on-demand production without the typical warm-up time. In addition, the LEF automatically enters a low-power mode when it is not used for an extended period of time.
Mist Filters
To ensure optimum print quality around the curvatures of objects, mist filters are incorporated in the LEF, catching the residual ink that mists when printing off the edge or curvature of a product. This cuts down on overspray and keeps the ink from settling on the printer's internal components. Filters are designed to be easily replaceable by the end user.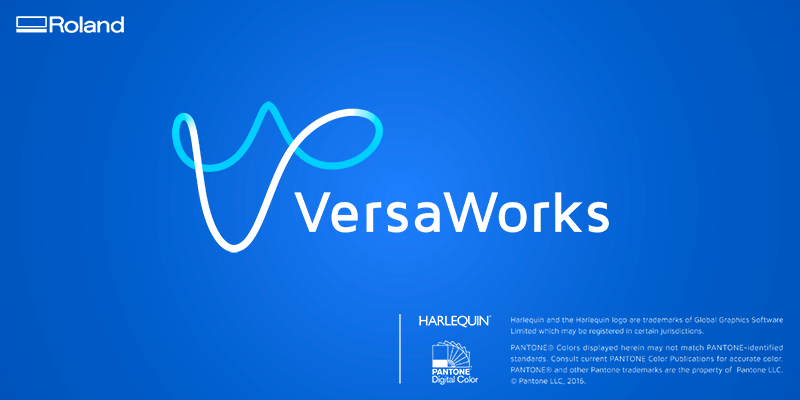 New VersaWorks 6 Included
Get ready for a new era in digital printing. With a Harlequin RIP core engine, advanced features and easy-to-use capabilities that make VersaWorks 6 the most powerful RIP software ever.
With VersaWorks 6, you can maximize the power of your printer or printer/cutter with the latest printing environment.
64-bit native for more powerful RIP processing
Native PDF processing, including files with transparencies
New Printer Color Matching for consistent color with multiple units
Built-in Pantone® and Roland spot color libraries
5 print queues and hot folders for increased efficiency and productivity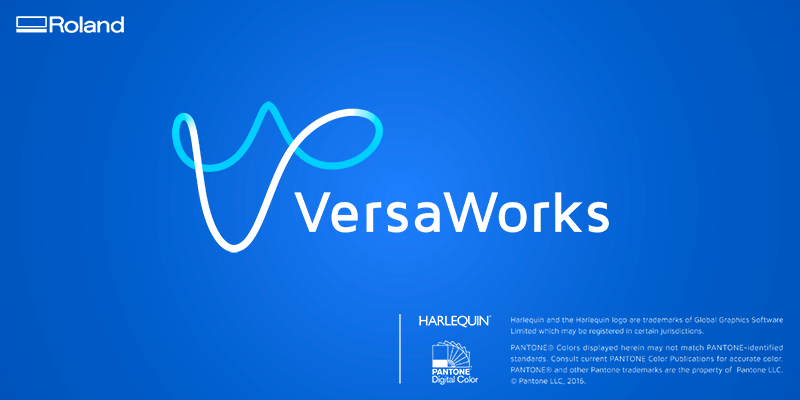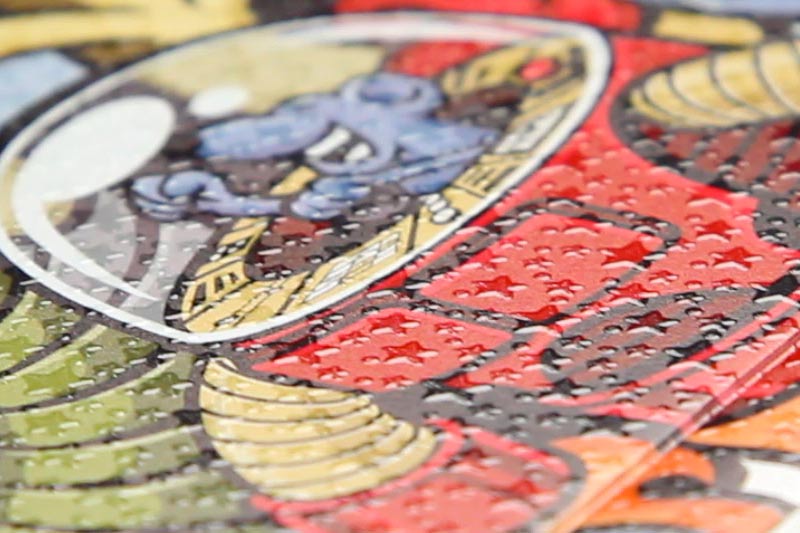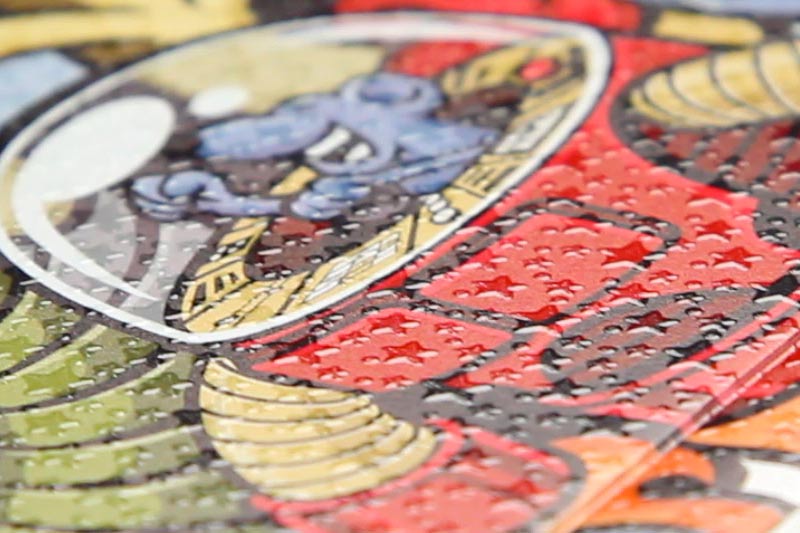 Ink efficiency and consistency
The LEF Series utilises an Automated Ink Circulation System to significantly reduce running costs and to help produce consistently brilliant image quality even on long print runs. With controlled ink circulation, the ink pigments are unable to settle in the ink lines, thus creating a smooth ink consistency and density that also lowers White and Gloss ink waste.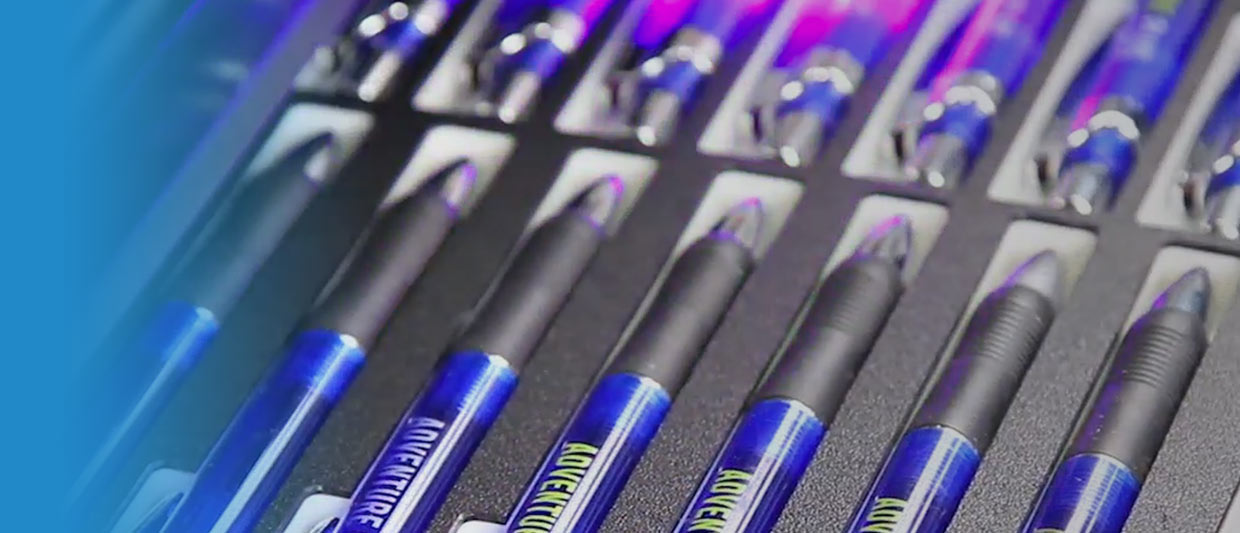 Laser Alignment System
The built-in laser alignment system sets the LEF up to print on different media. It represents the easiest and most effective way to uniformly print images on multiple substrate targets. Whether using it as a two-point reference to detect flat substrates or a centre origin point of reference to print on curved or odd shaped items, the LEF's laser alignment is and incredibly sophisticated and useful feature.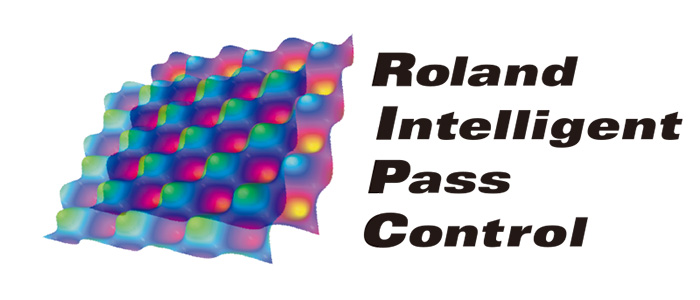 Roland Intelligent Pass Control
This patent-pending system precisely controls dot placement between passes, allowing the LEJ-640FT to produce smooth gradations and exceptional solid colours, while achieving faster throughput and optimal image quality in all print modes, including higher speeds.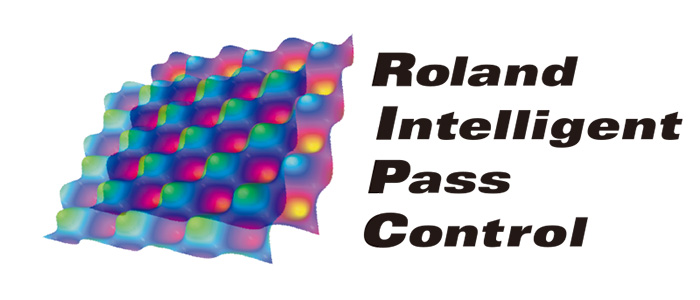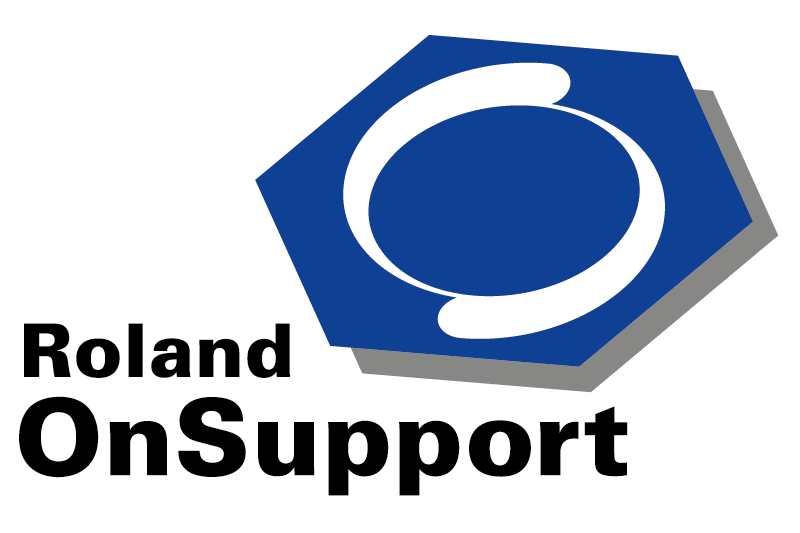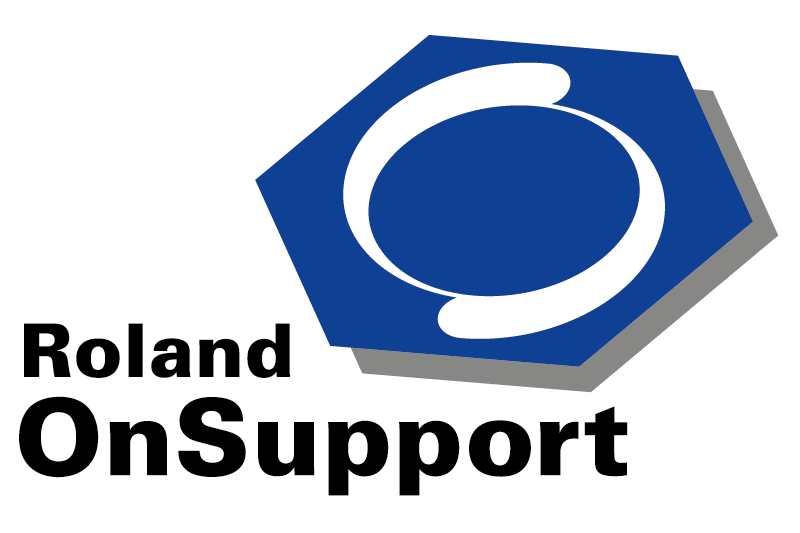 Roland OnSupport
For trouble-free unattended printing, Roland OnSupport delivers e-mail alerts to your computer or smart phone when ink is running low or a job has been completed.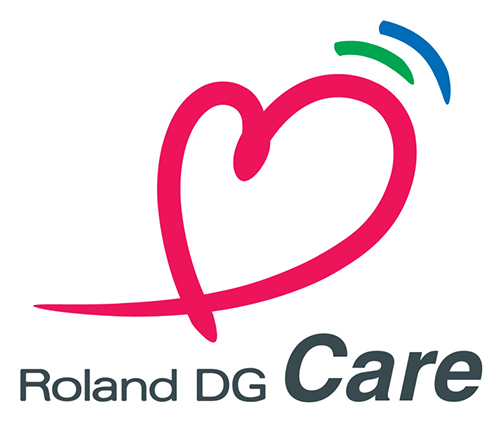 Superior Reliability and Support
The LEF-200 represents the most reliable technology backed by unmatched customer service and technical support.
Roland DG's international ISO certifications are your assurance of our commitment to quality products and service.
For more details about warranty,
please contact our dealers.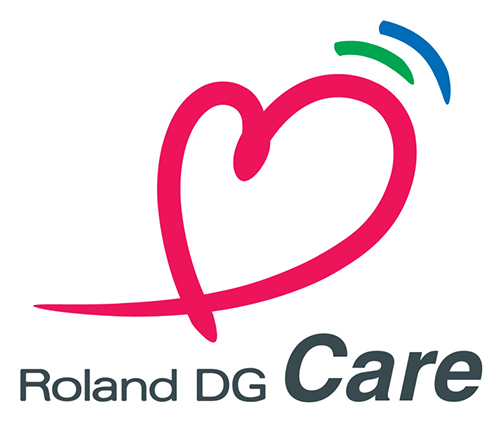 *Primer may be needed for certain applications.
**Print quality or ink adhesion may vary according to the substrate used and it is strongly recommended to test the substrate for compatibility to ensure optimal print results.