VersaUV LEF-12i UV Flatbed Printer Features
The Wonder of ECO-UV Ink
Available in CMYK, White and Gloss, ECO-UV ink offers the following benefits:
Clean and efficient 220 cc cartridges
Instantly dries to produce mess-free, wide color gamut results
Ink prints around curves and irregular surfaces without cracking*
Produces durable indoor graphics with scratch and chemical resistance
Outdoor graphics last from six months to two years when Gloss coat is applied
MORE DETAILS AND SPECIFICATIONS ON ECO-UV INKS
Proper ventilation is required during UV production. An optional BOFA Air Filtration Unit for use with the LEF-12i is available and doubles as a stand and storage unit for jigs, fixtures and supplies.
*Height difference of no more than 2 mm recommended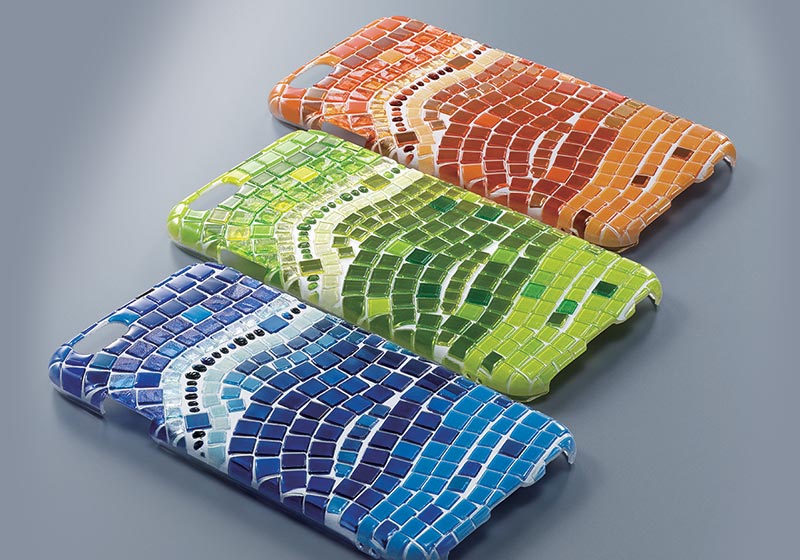 Create Textures and Embossing Effects with Gloss Ink.
ECO-UV ink options include White ink for greater brilliance on clear or dark-colored materials and Gloss ink can be cured in two ways for gloss or matt finishes. Multiple layers of Gloss ink can be applied to simulate embossing and 3D textures, and the included
VersaWorks 6 RIP Software
comes with 72 ready-to-use texture patterns.
Ink Efficiency and Consistency
The LEF-12i has an Automated Ink Circulation System that significantly lowers running costs while maintaining sharp image quality and brilliant colors, even on long print runs. Controlled ink circulation ensures that ink pigments can't settle in the ink lines, resulting in smooth ink consistency and density.

Mist Filter
The LEF-12i features an ink mist absorption system that collects and removes airborne ink mist inside the printer. A fan installed around the print head, extracts ink mist into an absorbing filter to maintain a consistent printing operation.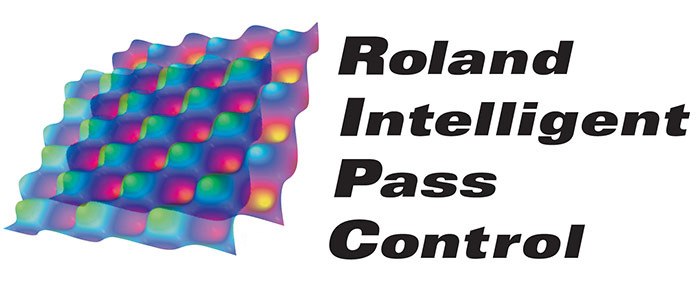 Unmatched Print Quality with Roland Intelligent Pass Control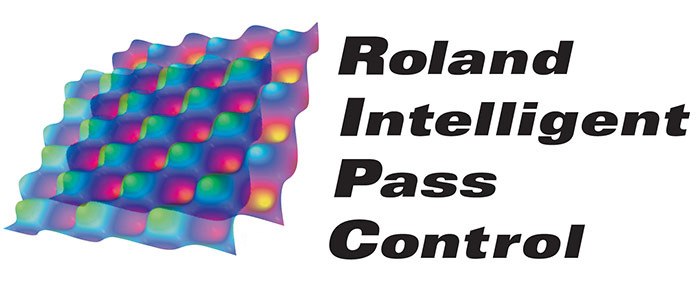 Across a wide variety of applications and media,
Roland Intelligent Pass Control
technology delivers outstanding image quality in all print modes while virtually eliminating any signs of banding.
Energy Efficient UV Lamp
The LEF-12i features an energy-saving LED lamp that lasts up to ten times longer than conventional UV lamps. It can be instantly switched on and off for a true on-demand operation that doesn't require a long warm-up time. In addition, the LEF has an automatic low-power mode that is switched on when not used after an extended period.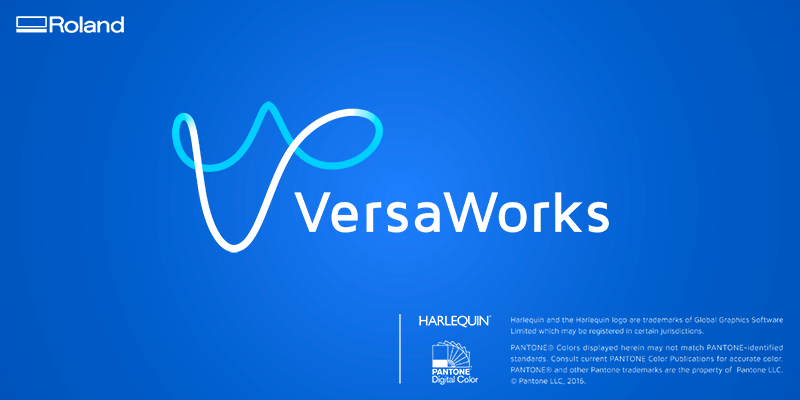 New VersaWorks 6 Included
Get ready for a new era in digital printing. With a Harlequin RIP core engine, advanced features and easy-to-use capabilities that make VersaWorks 6 the most powerful RIP software ever.
With VersaWorks 6, you can maximize the power of your printer or printer/cutter with the latest printing environment.
64-bit native for more powerful RIP processing
Native PDF processing, including files with transparencies
New Printer Color Matching for consistent color with multiple units
Built-in Pantone® and Roland spot color libraries
5 print queues and hot folders for increased efficiency and productivity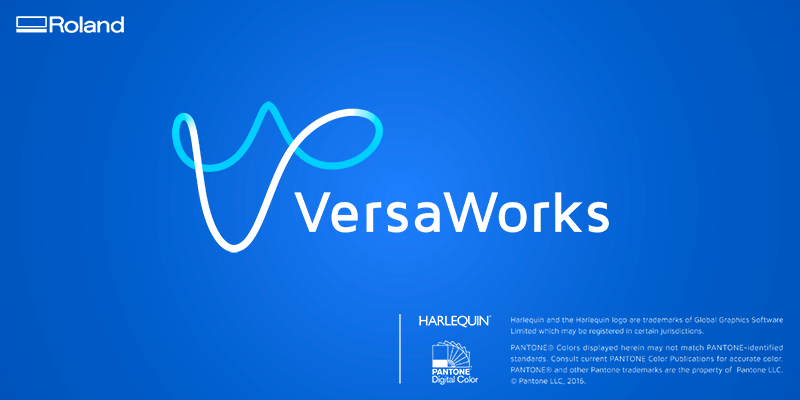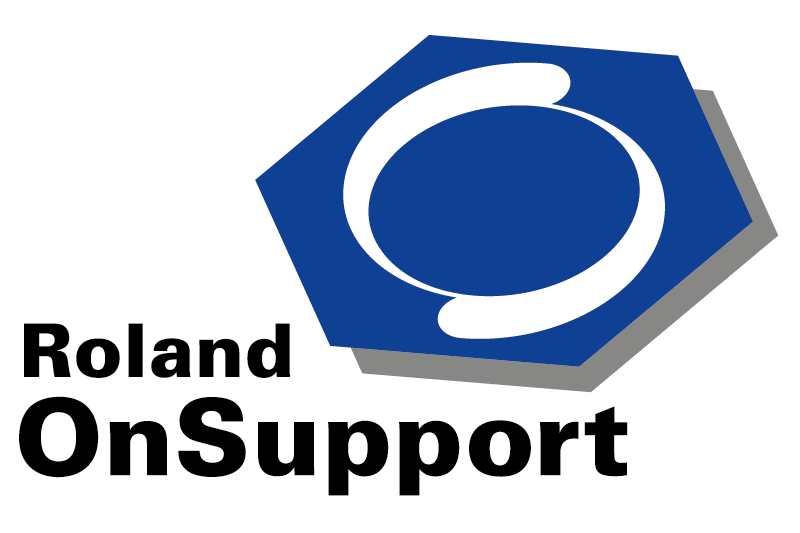 Roland OnSupport for Remotely Managing Your Printer
The LEF-12i features
Roland OnSupport
, an online customer support system that allows users to remotely track the printer status and send e-mails to users notifying them when a job is started, completed or when ink is running low. Users can download firmware updates and important product information at an exclusive website in just one click.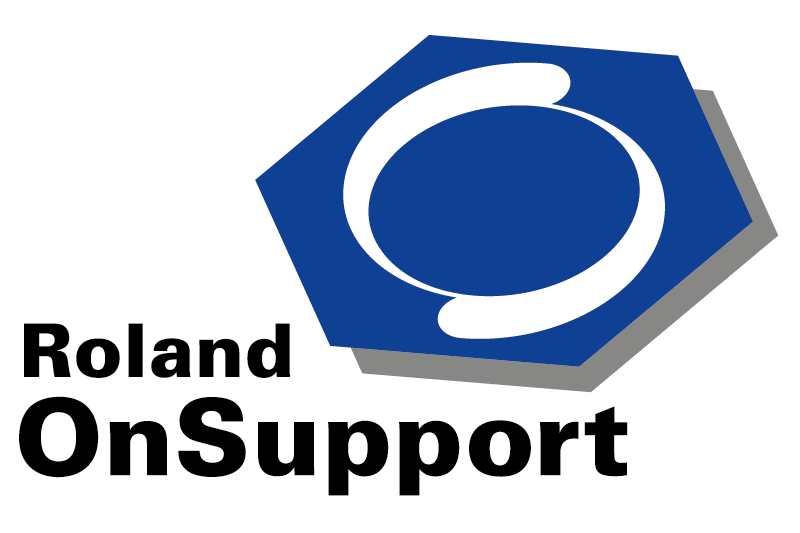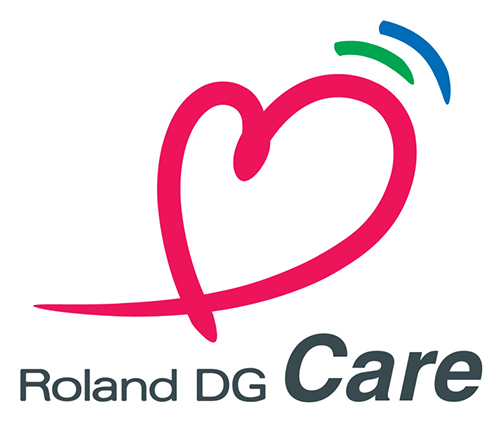 Superior Reliability and Support
The LEF-12i represents the most reliable technology backed by unmatched customer service and technical support.
Roland DG's international ISO certifications are your assurance of our commitment to quality products and service.
For more details about warranty,
please contact our dealers.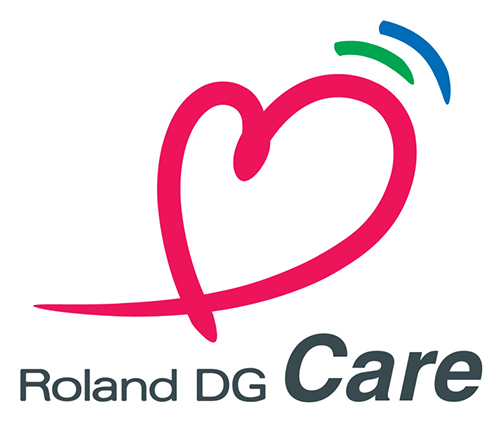 Primer may be needed for certain applications