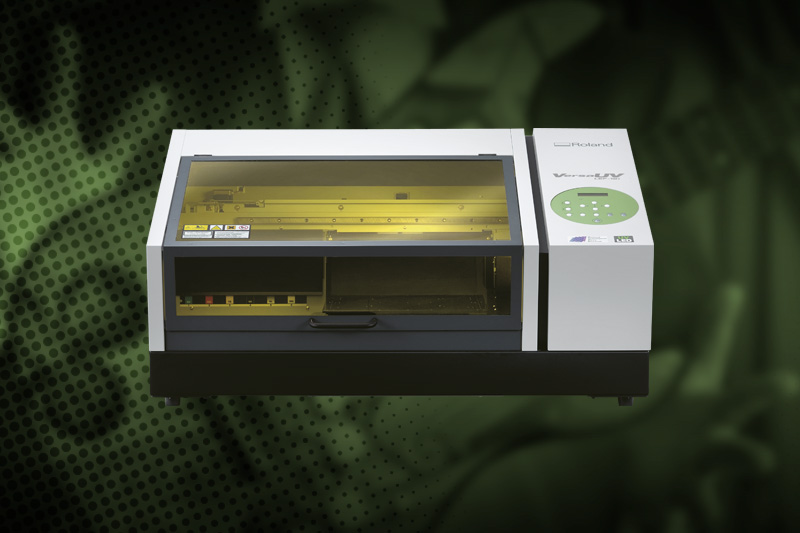 VersaUV LEF-12i
Personalise objects at an economical price
LEF-12i UV Flatbed Printer
The VersaUV LEF-12i is an affordable solution for businesses wanting to get started in the fast-growing market for personalised print and bespoke goods and services. Small-enough to fit into any studio, office, workshop or retail environment, the LEF-12i is a compact device which prints directly onto a huge range of items and substrates.

Achieve High Quality on a Wide Range of Materials
With the LEF-12i, you can print on a wide variety of substrates such as PET, ABS, and polycarbonate, and soft materials such as TPU and leather, as well as three dimensional items, including pens, smartphone cases, signs, personalised awards, giftware, promotional items, laptop covers and more. The possibilities are virtually endless.
Thanks to the low-heat, low-energy UV-LED lamp utilised by the LEF-12i, working with heat sensitive materials is also easy.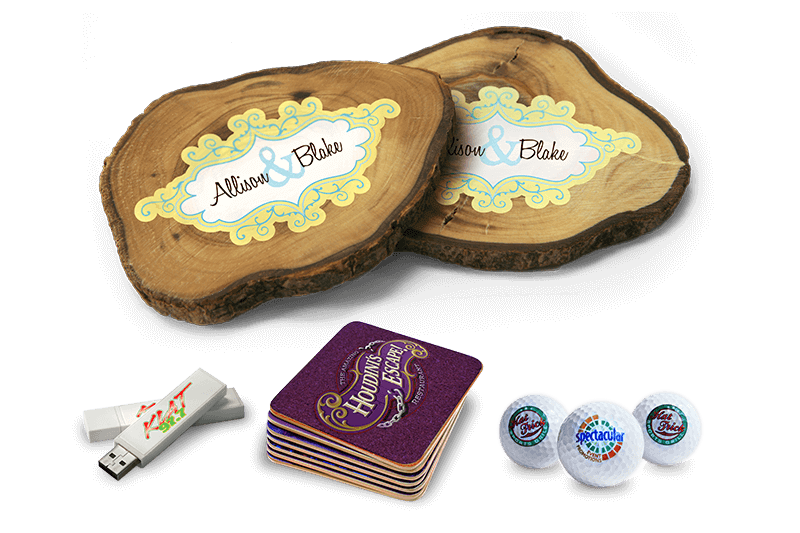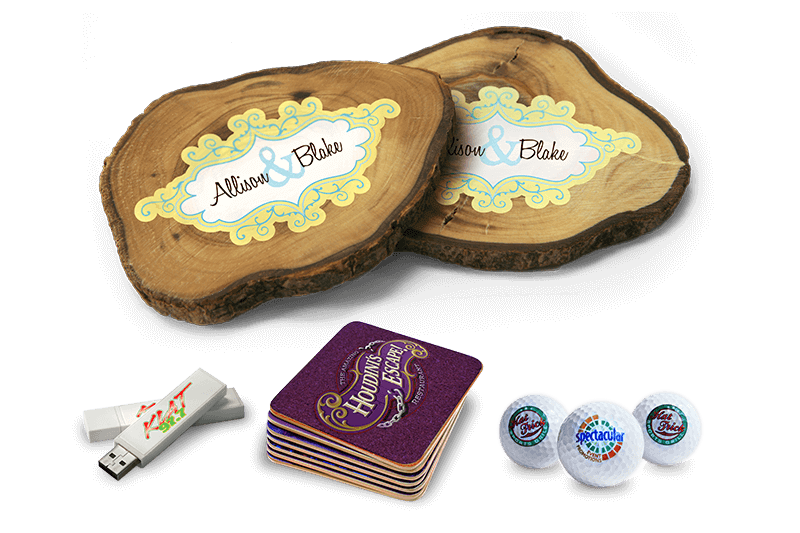 Versatile, Flexible, Brilliant
With the magic of LEF-12i flatbed UV printing, you can print graphics and add stylish finishes to standard substrates as well as unique promotional items.
Gloss ink option enables spot gloss or matt finishes, as well as highly unique embossed effects
Print on three-dimensional objects with ECO-UV inks that image brilliantly and stretch around complex corners and curves*
Perfect for pens, smart phone covers, personalised awards, giftware and so much more
Add White ink as a spot colour or as a flood behind CMYK on dark backgrounds and clear materials
*Height difference of no more than 2mm recommended
Customise Hundreds of Products
Using a state-of-the-art UV-LED lamp, the LEF-12i is a low-heat, cool-running machine that combines with vibrant ECO-UV inks to print on the following materials:
Choose an LEF to Suit Your Budget and Your Business
VersaUV LEF-12i
VersaUV LEF-200
VersaUV LEF-300
Maximum Print Area
305mm x 280mm
508mm x 330mm
770mm x 330mm
Ink Configuration Options

CMYK + Gloss + White

CMYK + Gloss + White
CMYK + Primer + White
CMYK + White + White

CMYK + Gloss + Gloss + White
CMYK + Primer + Gloss + White

Included RIP Software
VersaWorks 6
Accessories
BOFA air filtration system (recommended)
Ideal For
Short-run customisation of USB drives, smartphone covers, photo frames and other small items, plus printing onto a wide range of substrates
Short-run customisation of small and medium-sized items, plus printing onto a wide range of substrates
Production-volume customisation of small and medium-sized items, plus printing onto a wide range of substrates