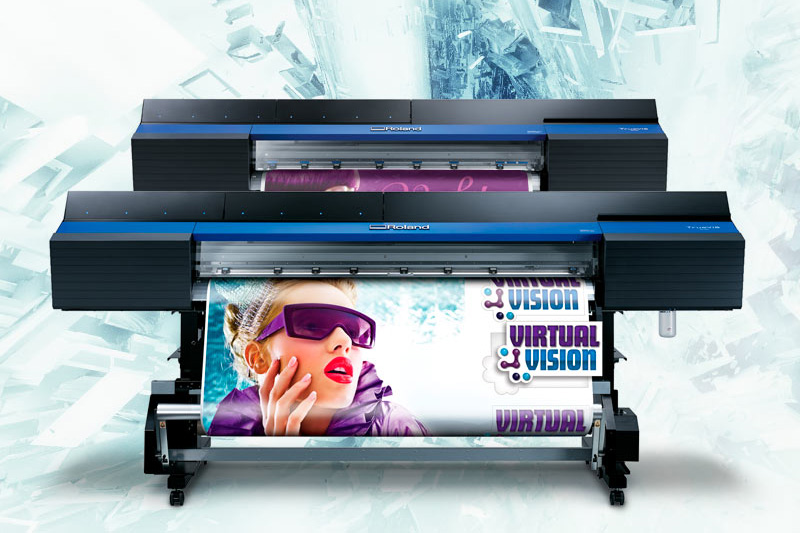 The Future Of Print & Cut Has Arrived
TrueVIS VG-640, VG-540 Wide-Format Inkjet Printer/Cutters
With the TrueVIS VG-640 and VG-540, the future of print and cut has arrived. New print heads that deliver beautiful prints more efficiently. New vibrant inks that offer a wide colour gamut and incredibly fast drying. New cutting technology that increases force and accuracy. New technology to communicate with your existing phones and tablets, and so much more.
Bring Your Vision to Life
Available in 64" (1625mm) and and 54" (1371mm) versions, TrueVIS VG Series inkjet printer/cutters are designed with your end results in mind. Dynamic decals and labels. Brilliant banners. Striking signs. Vibrant vehicle graphics. Powerful posters. Because we know you need to be able to produce it all – on demand. More efficiently and productively than ever. With TrueVIS, your vision for maximum versatility and profitability is now a reality.