TrueVIS SG Series Printer/Cutters Features
With an impressive price/performance ratio, the SG minimises the time it takes to pay back your investment. Quick and easy to setup and intuitive to operate, this profit-making machine delivers an impressive return on investment from day one. Integrating easily into your existing workflow and premises, with no need to invest in additional space and no specialist electrical connections or adaptations necessary.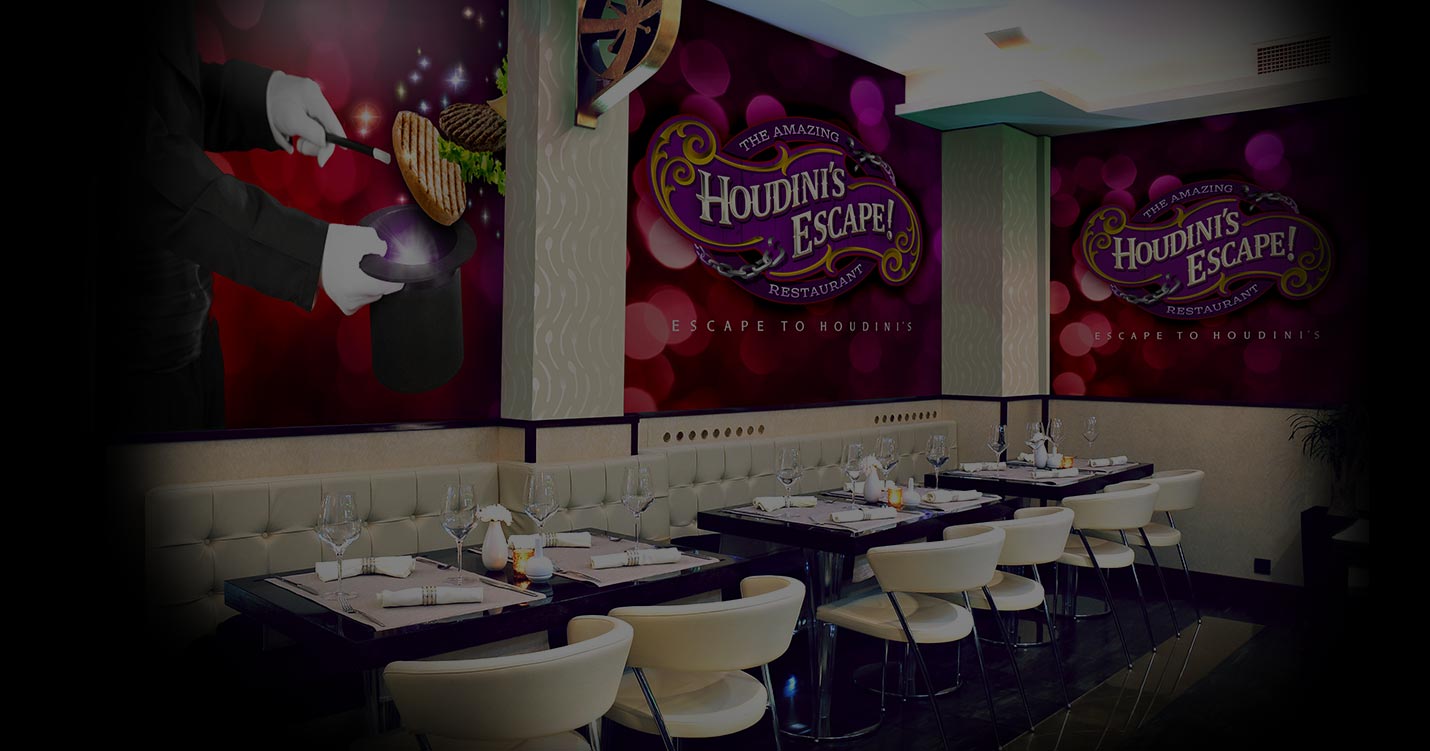 Stunning Images and Outstanding Results
Everything about the way TrueVIS printers produce images has been perfected. With the SG series, two completely new FlexFire printheads fire precision droplets in 3 sizes, covering a wide print area. This enables every drop of ink to fall exactly where it is intended, delivering beautiful images and uniform colours at production speeds.

Ink that Lowers Costs and Raises Quality
TrueVIS INK for SG is available in CMYK colours and comes in 500 cc pouches that slide into a hidden ink bay. The ink bay features reusable cartridges that support clean use with less waste. TrueVIS INK is the next evolution for eco-solvent ink technology, meeting user demands for a lower cost, competitively priced ink with a wider colour gamut and stricter environmental standards. It is also GREENGUARD Gold certified for indoor air quality.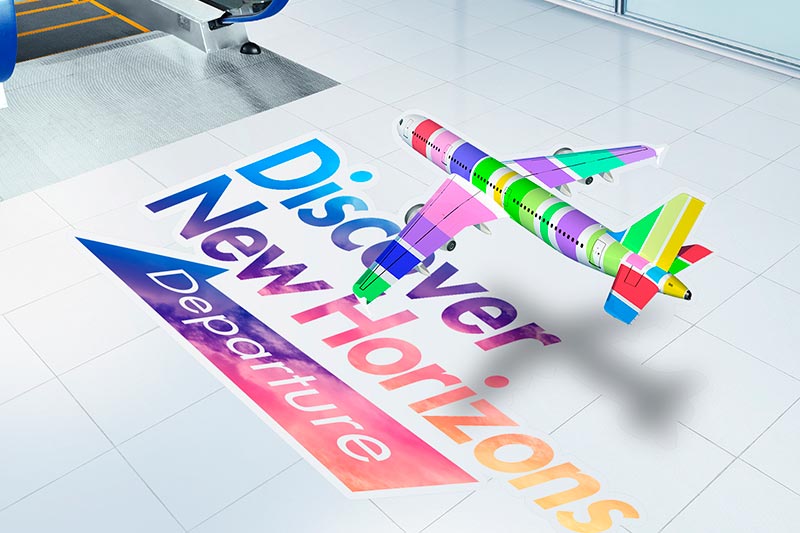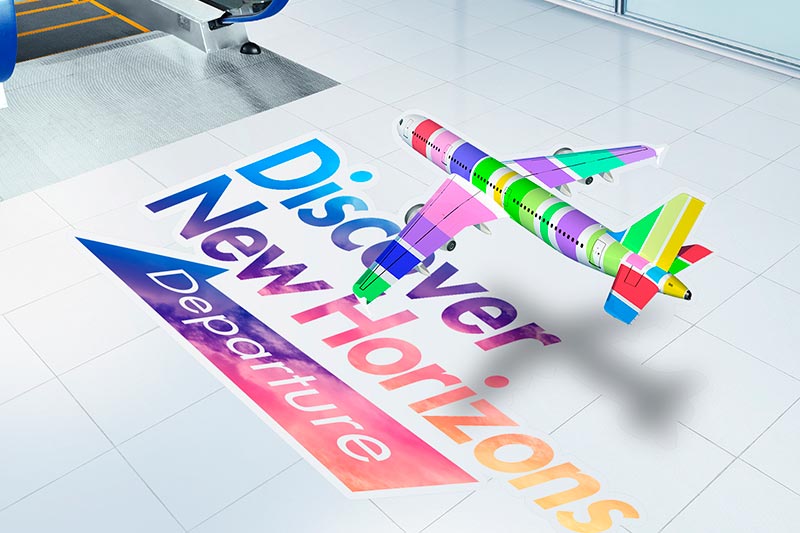 Simple Contour Cutting
With the TrueVIS SG, the innovation continues in Roland DG's most advanced integrated print/cut technology to date. Featuring a new cut carriage and blade holder, with increased downforce and accuracy, you can work with more media and discover more profit opportunities.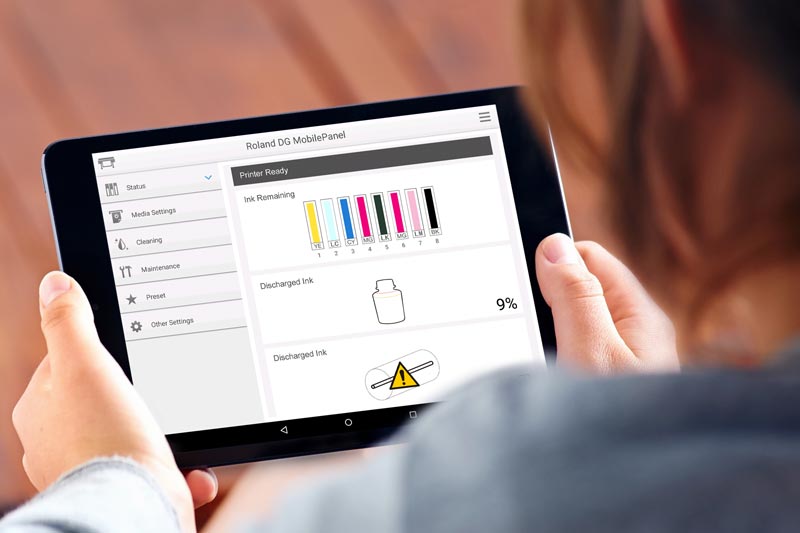 Remote Controlled Production
In addition to a built-in control panel, the Roland DG Mobile Panel enables you to manage the functions of the SG printer/cutter with a smartphone or tablet using a Bluetooth connection. This smart and convenient new feature allows you to receive status updates as well as remotely manage production, test printing, and cleaning functions while working in remote range of your machine.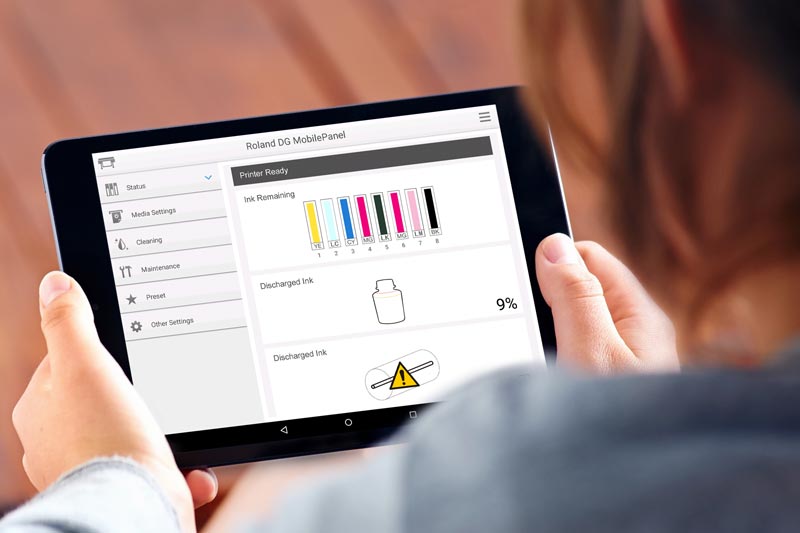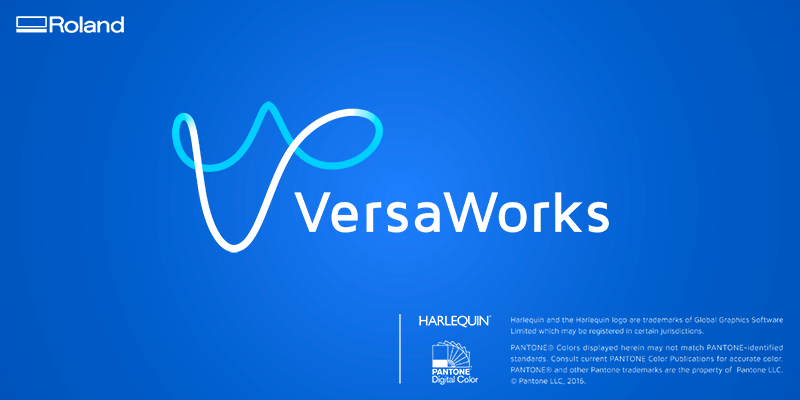 New VersaWorks 6 Included
Get ready for a new era in digital printing. With a Harlequin RIP core engine, advanced features and easy-to-use capabilities that make VersaWorks 6 the most powerful RIP software ever.
With VersaWorks 6, you can maximize the power of your printer or printer/cutter with the latest printing environment.
64-bit native for more powerful RIP processing
Native PDF processing, including files with transparencies
New Printer Color Matching for consistent color with multiple units
Built-in Pantone® and Roland spot color libraries
5 print queues and hot folders for increased efficiency and productivity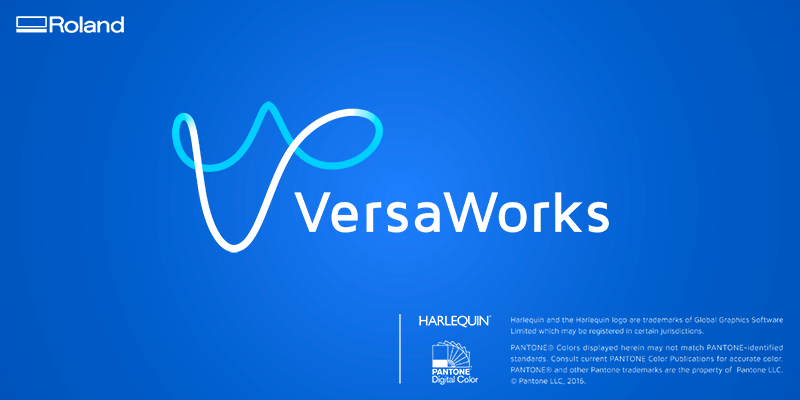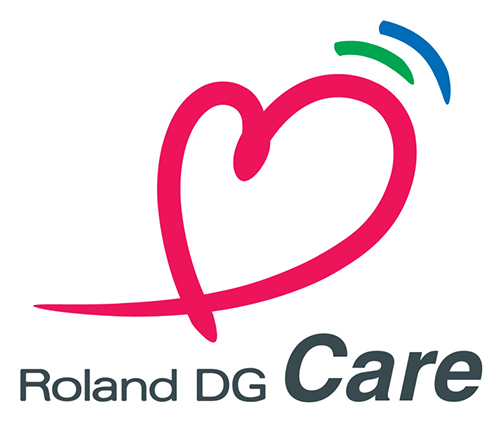 Superior Reliability and Support
The SG series represents the most reliable technology backed by unmatched customer service and technical support.
Roland DG's international ISO certifications are your assurance of our commitment to quality products and service.
For more details about warranty,
please contact our dealers.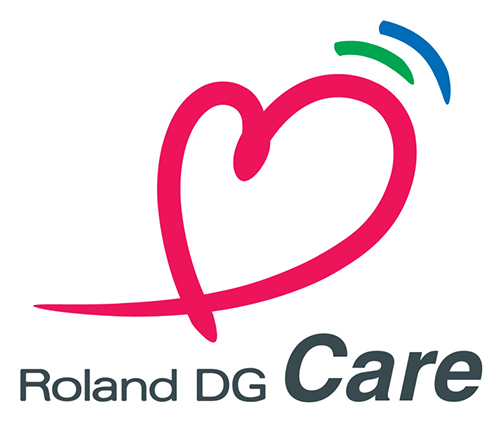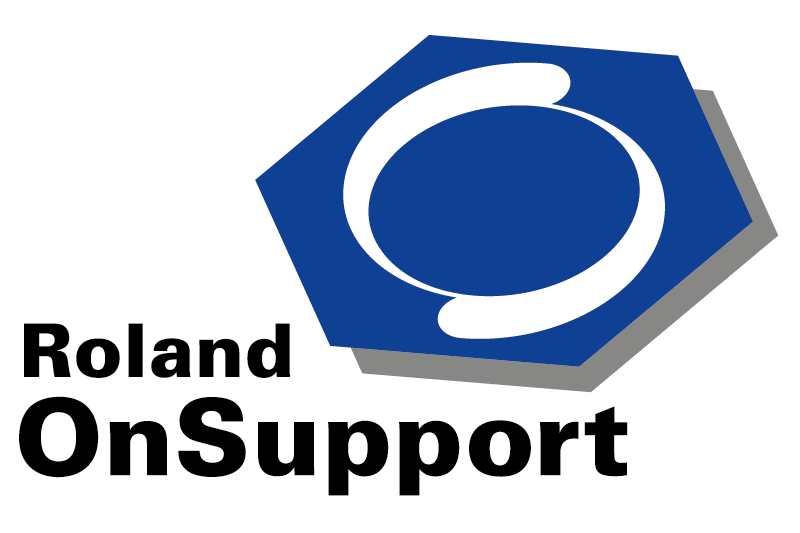 Roland OnSupport for Remotely Managing Your Printer
The SG Series features Roland OnSupport, an online customer support system that allows users to remotely track the printer status and send e-mails to users notifying them when a job is start, completed or when ink is running low. Users can download firmware updates and important product information at an exclusive website in just one click.