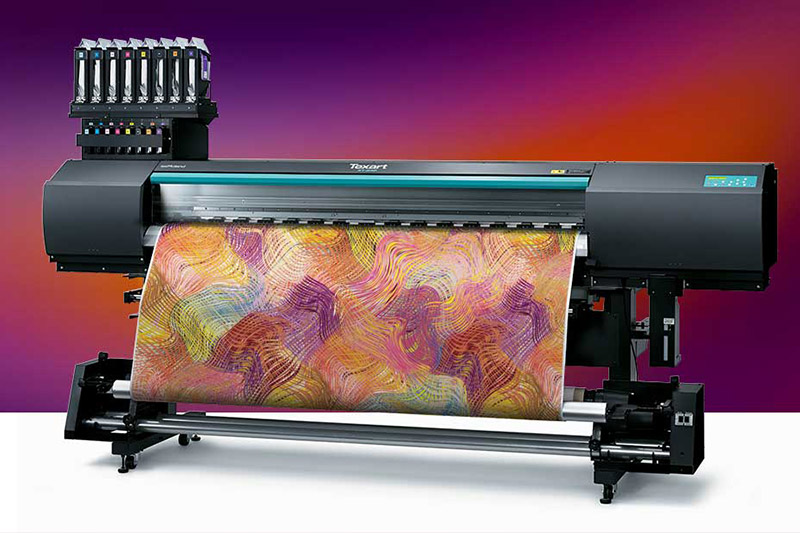 Texart XT-640 Dye-Sublimation Printer Features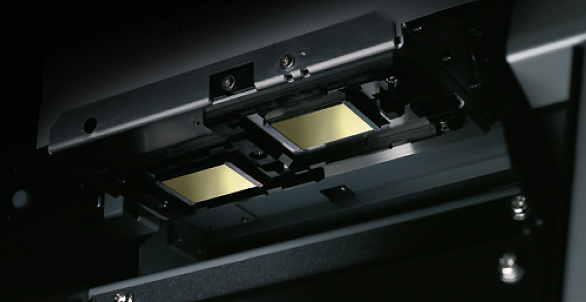 Seven Droplet Print Heads Give You More Color Choice
The XT-640 Dye-Sublimation Printer features dual-staggered print heads to maximize productivity. Each Piezo inkjet print head has 8-channels containing with up to seven different dot sizes. This allows the XT-640 to achieve smoother gradations, finer details and richer color density for photographic quality graphics and high-resolution vector output.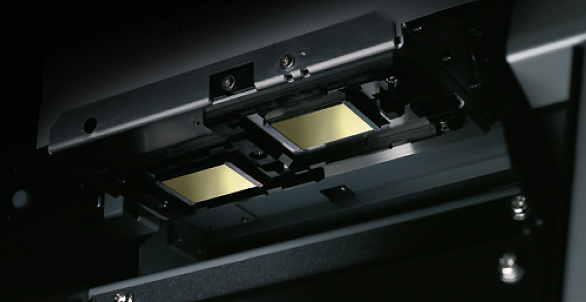 More Choice with 4-Colour or 8-Colour Ink Modes
In 4-colour (CMYK) high-speed print mode, the XT-640 is fast and efficient, producing fine details and deep color contrast at speeds of up to 102 m/2 per hour. In an 8-colour configuration (CMYK+LcLmOrVi / CMYK+OrViFpFy), the XT-640 delivers an extremely wide color gamut with Orange, Violet, Light Cyan, Light Magenta, Fluorescent Pink and Fluorescent Yellow inks at speeds up to 31 m/2 per hour. In 8-colour set-up, users have the ability to reproduce Pantone Solid Coated colors as well as having a vast choice of vibrant fluorescents and soft pastel shades.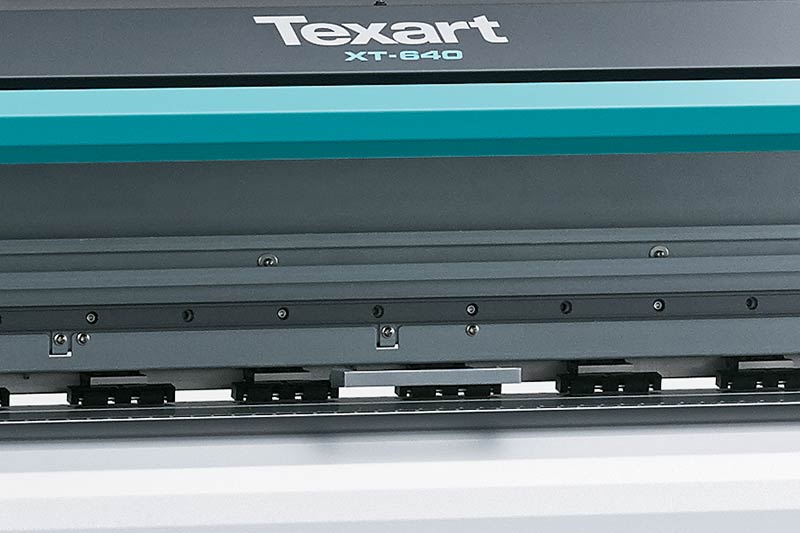 New Media Feed System for Non-Shift Printing
The XT-640 Dye-Sublimation Printer has a new media feed system that prevents media shifting and supports a range of thick and thin transfer paper. The new media holder keeps everything evenly tensioned and properly aligned while a powerful vacuum holds the paper flat. The front feed adjuster keeps media taut on the take-up reel and the whole system prevents transfer paper from buckling or shifting.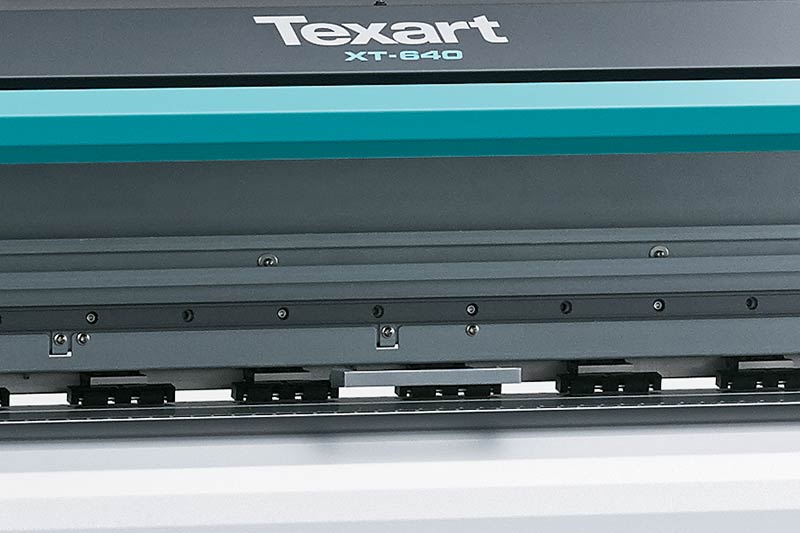 Simply Print and Go with Precision Take-up System
To support long runs, the XT-640 comes standard with a take-up system that features a front-mounted roller and a tension-controlled take-up unit. The following features offer easy and unattended feeding and tracking:
Supports heavy roll media up to 110 lbs. (50 kg)
Dancer roller with light-tension for stable take-up and easy-release
Fully-adjustable take-up operation allows for precision feeding and versatile media use
Decreased media resistance to dramatically improve feeding accuracy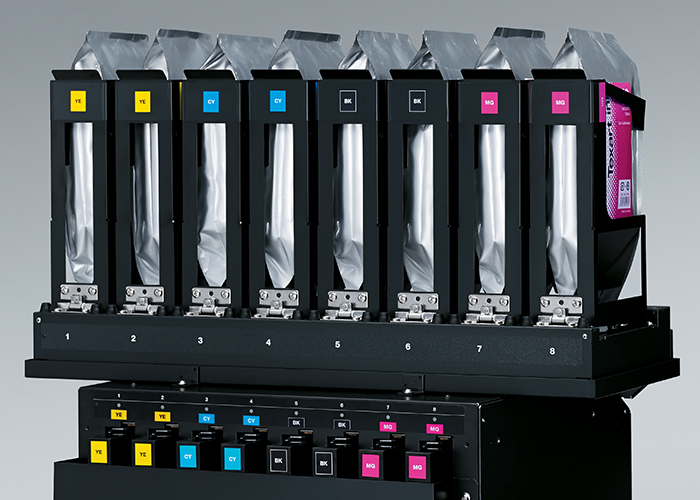 Automatic Bulk Ink-Switching System
When configured in 4-color mode, the XT-640 can print continuously. Once the primary ink pouch and subtank for a particular color are empty, the ink switching system activates automatically and begins pulling ink from the secondary ink pouch, allowing for maximum productivity and efficiency.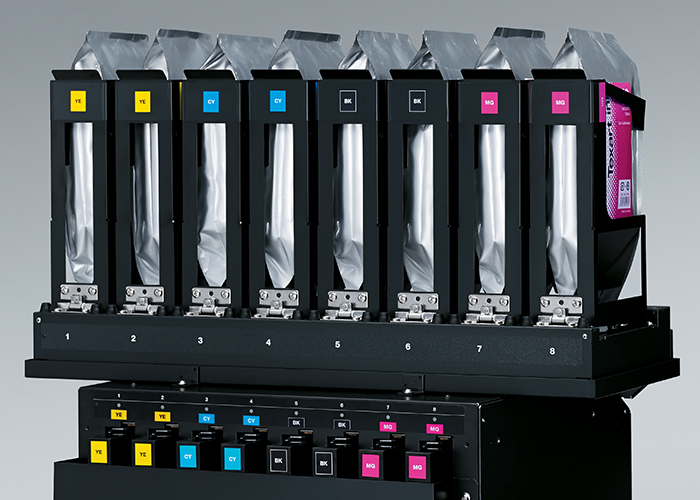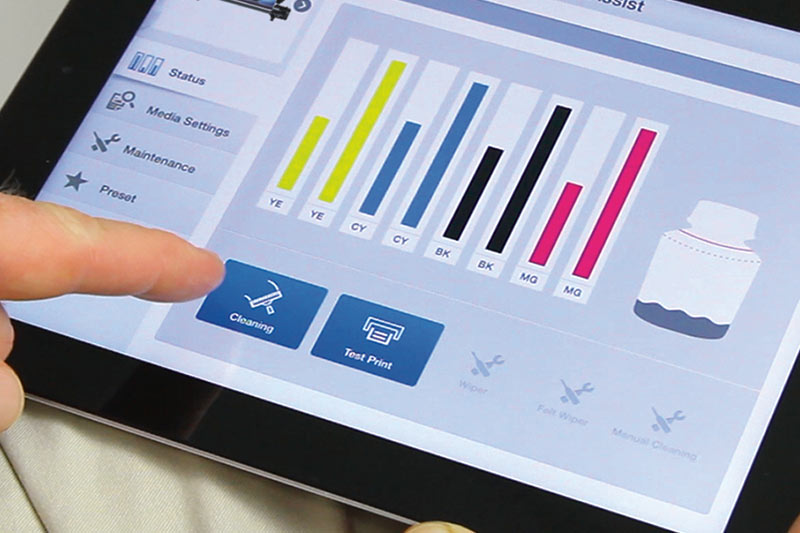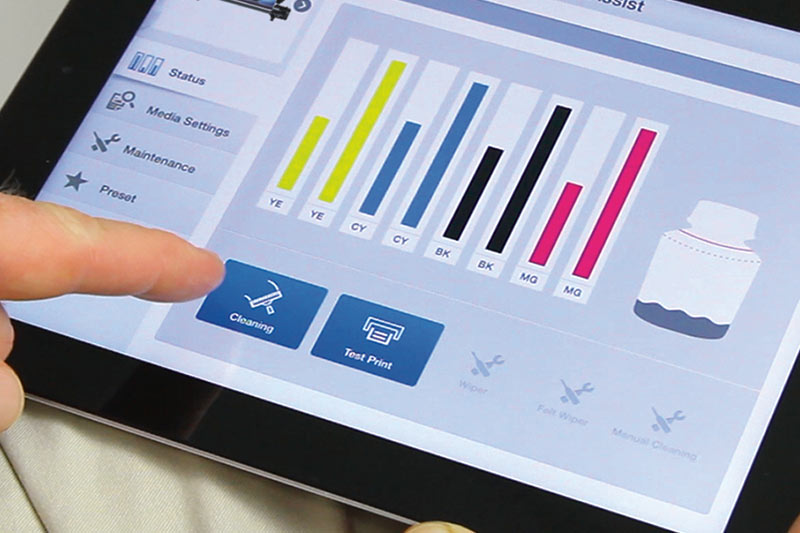 Remote Controlled Printing with Roland Printer Assist
Instantly observe ink levels and waste bottle status with the free Roland Printer Assist iPad App, and receive notifications of when consumable parts need to be replaced. Manage one or multiple XT-640 remotely from your tablet.
Available for download from the Apple App Store, Roland Printer Assist allows users to perform common printer functions such as power on/off, test printing and cleaning, remotely from within the printer network. Processes such as manual cleanings and part replacement feature step by step diagrams that walk you through the procedures, making maintenance tasks a breeze.
Ergosoft is widely regarded as the premier RIP software in the graphic, textile and dye-sublimation market. Ergosoft Roland DG Edition 3 is designed for use with the XT-640, RT-640 and RT-640M in all color modes.
Intuitive interface, comfortable image editing and a vaste range of print output tools
Aurelon PDF engine for faster RIP times and processing
8 simultaneous RIP servers to ensure optimal RIP performance for multiple jobs
ControlCenter, to give you quick and easy access to the specific screens you wish to use
SwatchBooks function, to quickly reproduce the desired colors, including Pantone®
Automatic replace of spot colors
SwatchMatcher function, to minimize Color differences in multiple printers environments
Superior color management with Color Replacement feature to identify existing Spot Channels within EPS/PDF and PSD/ TIFF files
Create or import printable Color Books from custom or industry-standard charts, including FOGRA and Pantone®
Step & Repeat for duplication and layout of repeating patterns with no gap for a seamless finish and maximum media efficiency
Unlimited Hot Folder creation allows multiple users to submit jobs
Job cost calculation and other advanced production features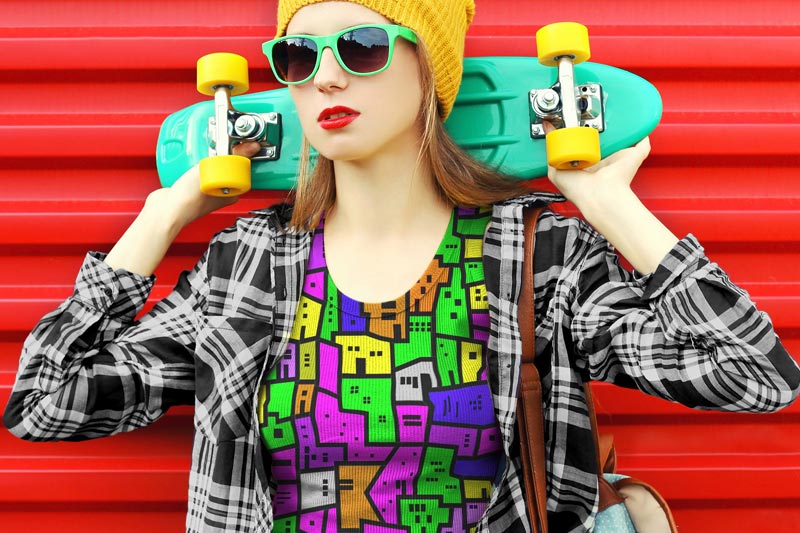 Add Impact with Fluorescent Inks 
Choose from 375 predefined colors in the Roland DG Fluor Color Library with new Fluorescent Pink (Fp) and Fluorescent Yellow (Fy) SBL3 Texart inks. Combine Fp+Fy with CMYKOrVi to incorporate brilliant fluorescent colors into expressive sportswear, apparel, soft signage and décor.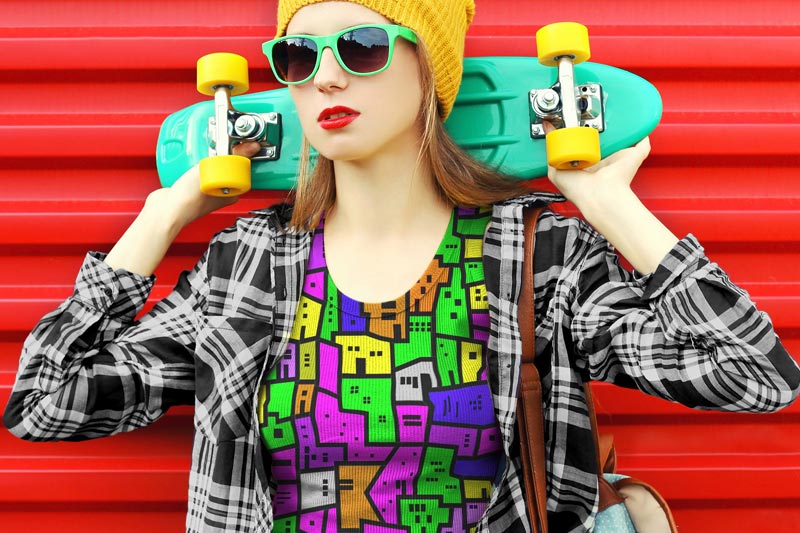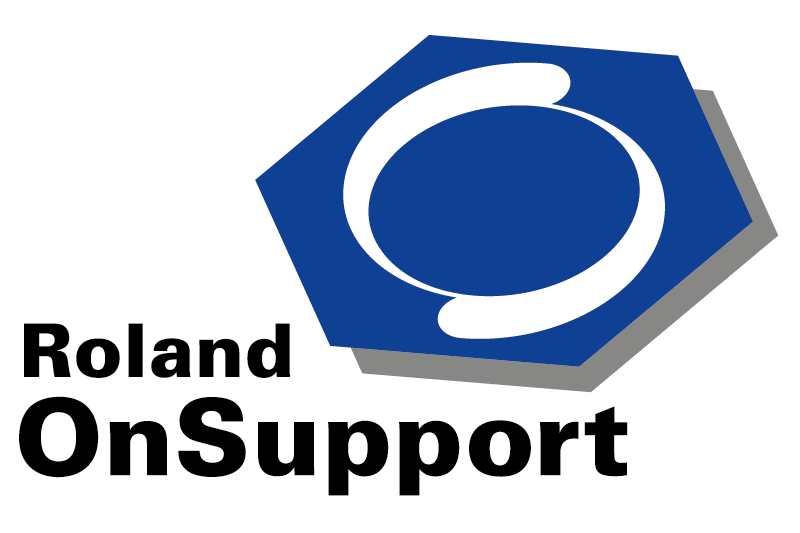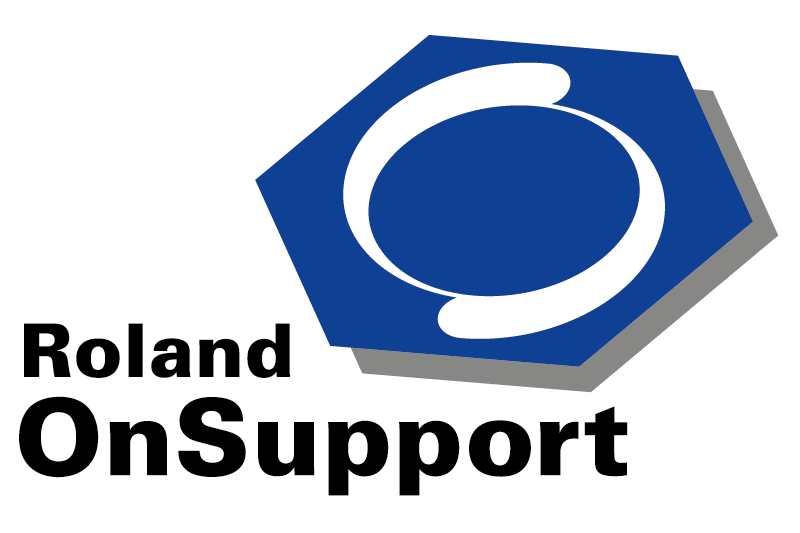 Real-Time Support with Roland OnSupport
Roland OnSupport provides online feedback on machine status via e-mail alerts to the user's computer or smart phone. The system automatically notifies users of job completion, ink consumption, machine usage metrics, maintenance issues and firmware updates. It also provides access to manuals, guides and other support info.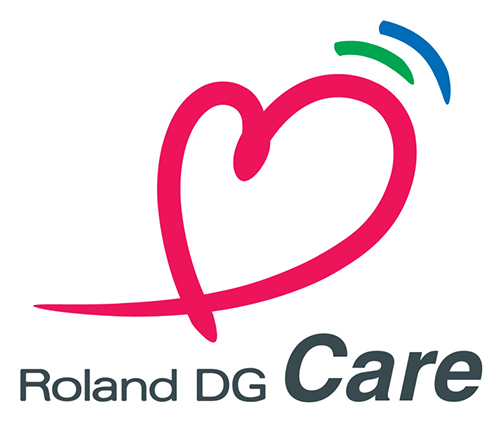 Superior Reliability and Support
The XT-640 represents the most reliable technology backed by unmatched customer service and technical support.
Roland DG's international ISO certifications are your assurance of our commitment to quality products and service.
For more details about warranty,
please contact our dealers.