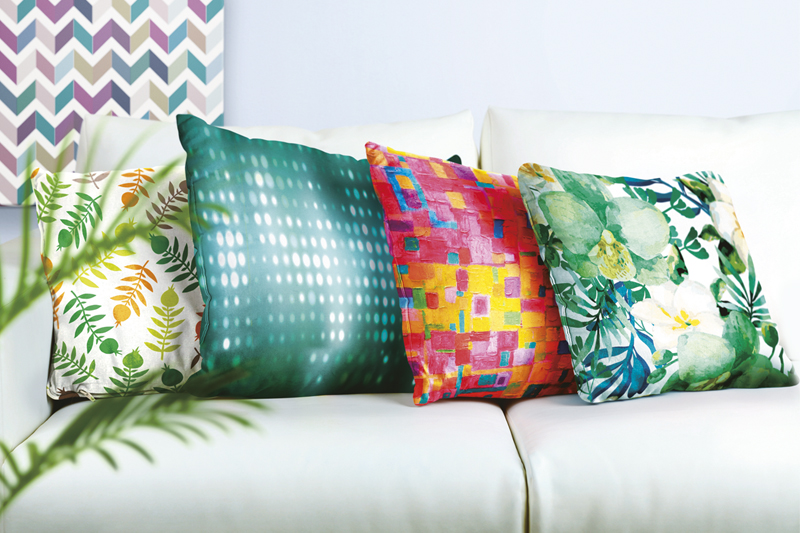 Texart RT-640 Dye-Sublimation Printer Applications
In the ever-advancing world of dye-sublimation, ease of use and value are as important as performance and quality when choosing the right inkjet printer for producing transfer graphics. That's precisely where the Texart RT-640 stands out. Featuring Texart SBL3 ink, state-of-the-art print control technology, premium Ergosoft Roland Edition Textile RIP software, a choice of either four-color or eight-color printing—and much more—the RT-640 allows you to deliver stunning results on a wide range of materials.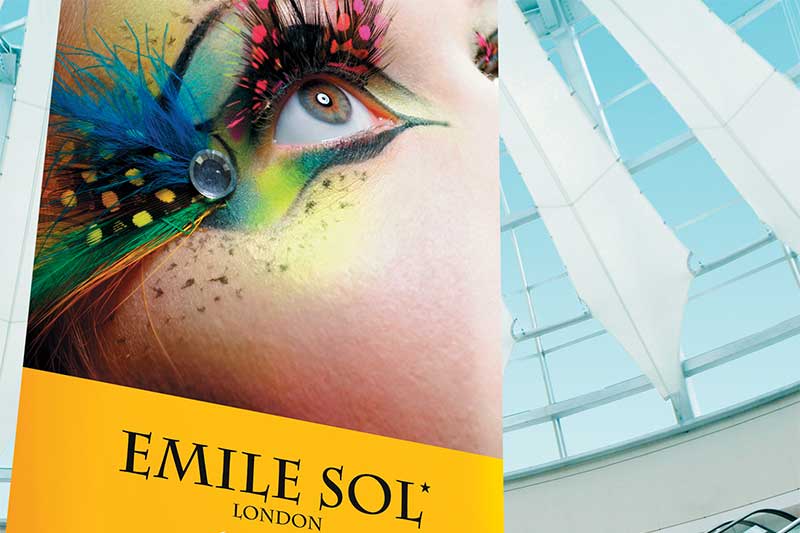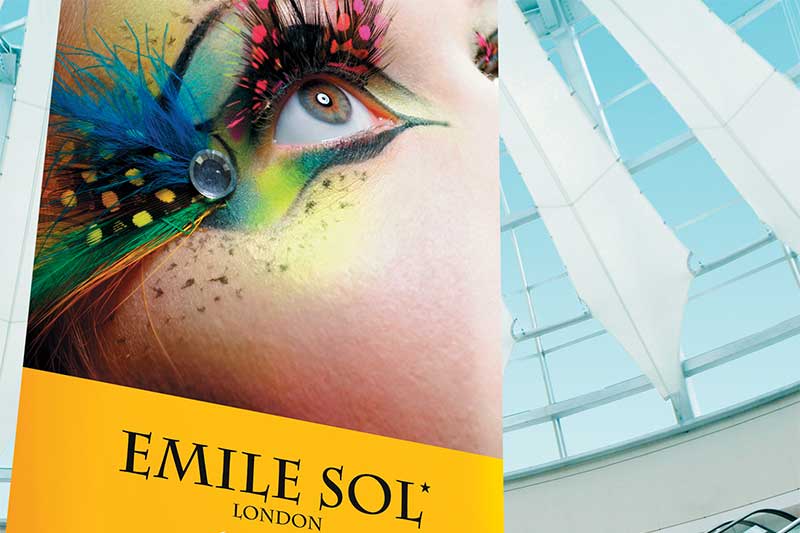 Simple Soft Signage
With Roland Printer Assist, you can manage your RT-640 dye-sublimation printer remotely when you're in the office using a tablet. The RT-640 works with either four-color or eight-color configurations to deliver stunning details. With the addition of Orange and Violet ink, a kaleidoscope of eye-catching colors can be achieved. From banners to tradeshow graphics, flags, and more, the options for soft signage are virtually endless.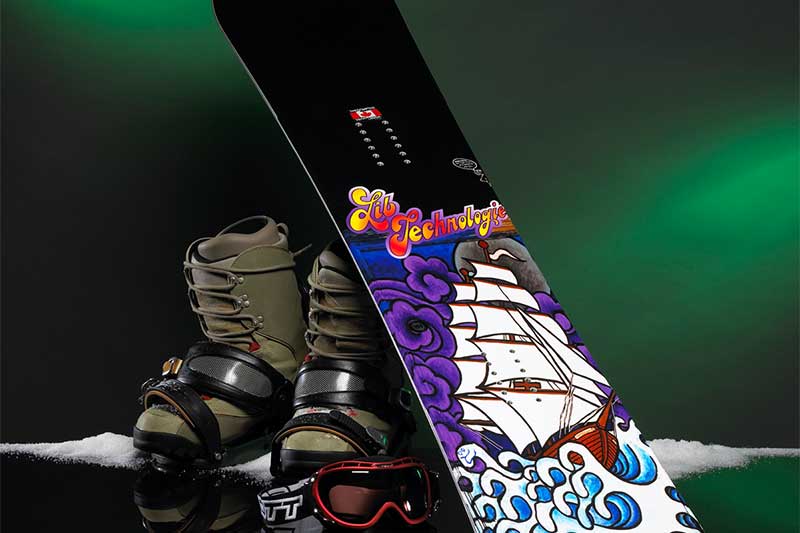 Rigid Materials
No matter what type of rigid material you plan on sublimating to—from snowboards and skateboards to custom decorated tiles and promotional products—the RT-640 has you covered. Vibrant colors, rich blacks, subtle gradations and super fine details are no problem for the RT-640, thanks to its highly-advanced, eight channel print head, Ergosoft Roland Edition RIP, and specially formulated Texart dye sublimation ink.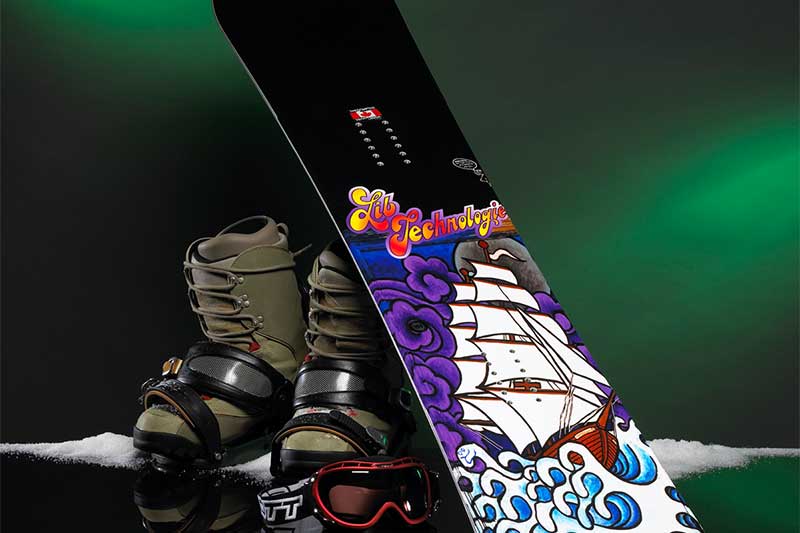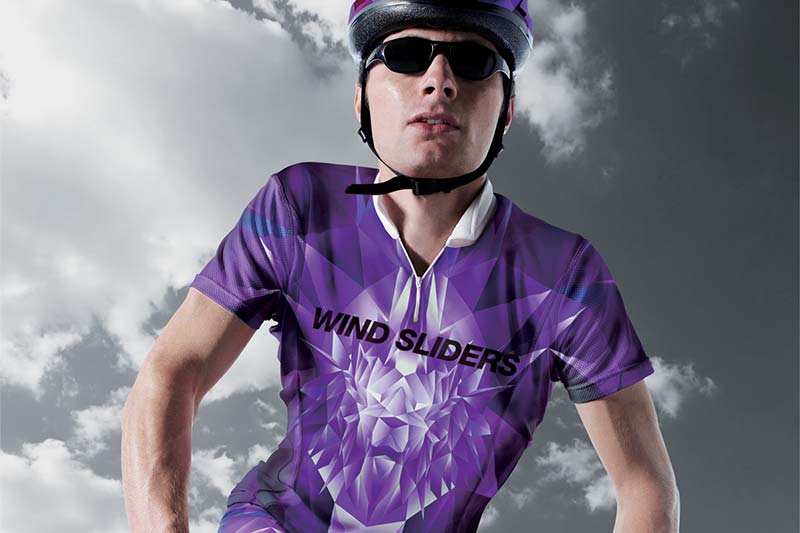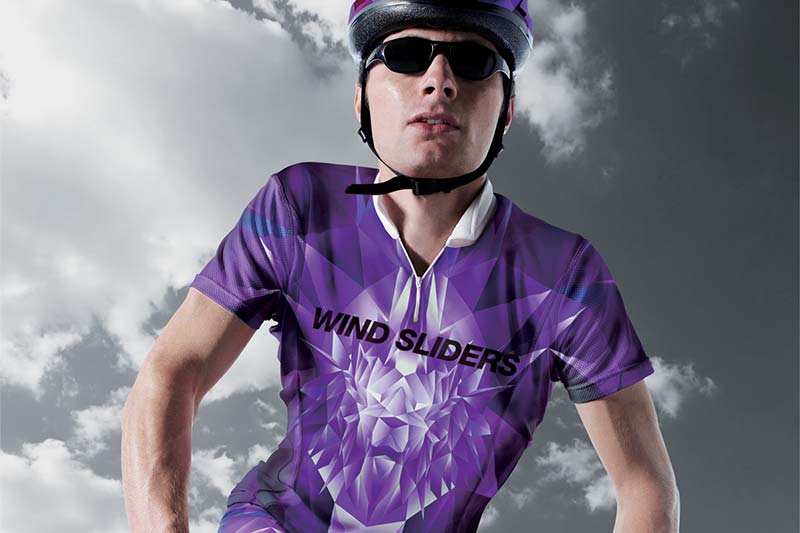 Wearable Art
From team jerseys, custom hats, handbags, and more, you can expand your client offering with high-quality apparel transfers produced on the RT-640 with ease. Take your digital textile printing to a whole new level.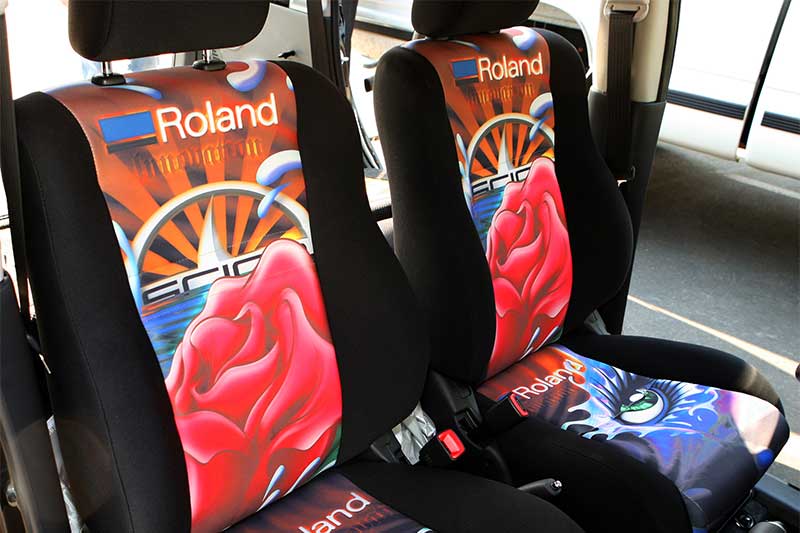 Next Level Reliability
Unmatched reliability. Exceptional production capabilities. World-class Roland DG service and support. The RT-640 puts you in the driver's seat for creating premium sublimated vehicle graphics, such as upholstered interiors, personalized accessories and custom restyling gear.