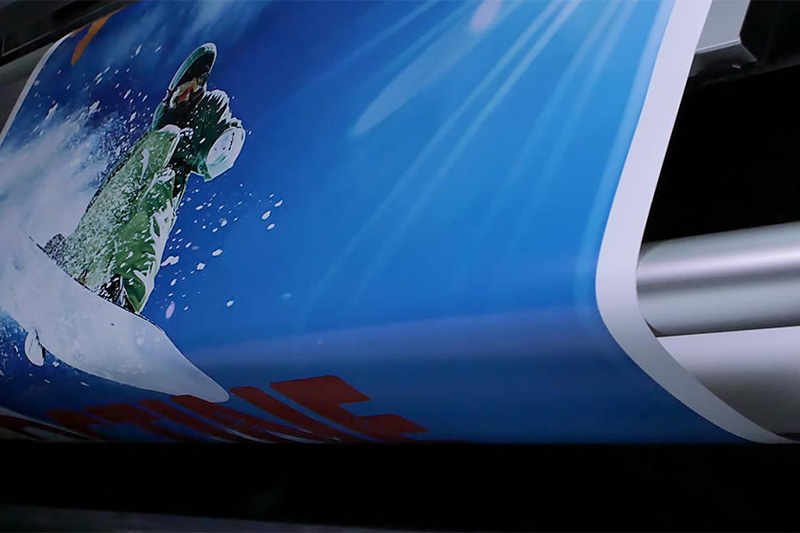 The SOLJET EJ-640 Large Format Digital Printer
The EJ-640 represents the next advancement in inkjet printing. Made with unmatched stability and reliability it was developed to withstand the longest print runs, offering improved print speeds and higher quality graphics and color results.
Pay Pennies for Perfect Results
Ink costs have never been lower than when using EJ INK, with arguably the most efficient ink usage in the industry. Available in high-capacity 1000 cc cartridges in CMYK plus Lc, Lm and Lk, you can undertake long production runs with less need to change cartridges.
More than a job, it's your reputation coming out of that printer.
Which is precisely why the EJ-640 large format color printer is designed to ensure quality results even at high speeds:
The EJ-640 can produce up to 63 sqm of print per hour

Offset-positioned print heads move in a large print pass for increased production and follow a mirrored pattern to reduce the chance of banding

Advanced media feed allows media to feed through the printer accurately at high speeds

Rigid industrial design ensures quality output, even at high speeds

The Roland Intelligent Pass Control system controls dot placement between passes, producing exceptional solid colors and photographic image quality

Variable dot control achieves smooth gradations and deep image saturation on a broad range of media
Free Up More of Your Time.
Because the EJ-640 large format color printer doesn't need constant supervision, you can concentrate on other important tasks. Here are the features that provide consistency and quality on longer print runs:
| | |
| --- | --- |
| | 1000 cc ink cartridges |
| | |
| --- | --- |
| | Front-mounted heavy duty take-up unit for heavy media and long runs |
| | |
| --- | --- |
| | Adjustable media feed for accurate centering and take-up |
| | |
| --- | --- |
| | Support of heavy roll media up to 40 kg in weight |
| | |
| --- | --- |
| | Rigid industrial design eliminates vibration for quality printing even at high speeds |
| | |
| --- | --- |
| | High/low head positioning supports various media thicknesses |
The EJ-640 dries prints quickly, even in high-speed mode, for immediate finishing, installation or collection by the take-up system. The integrated tri-heater system features:
1

Pre-heater to improve media receptiveness

2

Print heater to accelerate ink fastness and brightness

3

Dryer to ensure greater productivity, scratch resistance and safe takeup
The EJ-640's three-part patent-pending wiper system is designed to significantly reduce ink build-up around the edges of the print head, decreasing wear and tear, minimizing user maintenance and prolonging head life.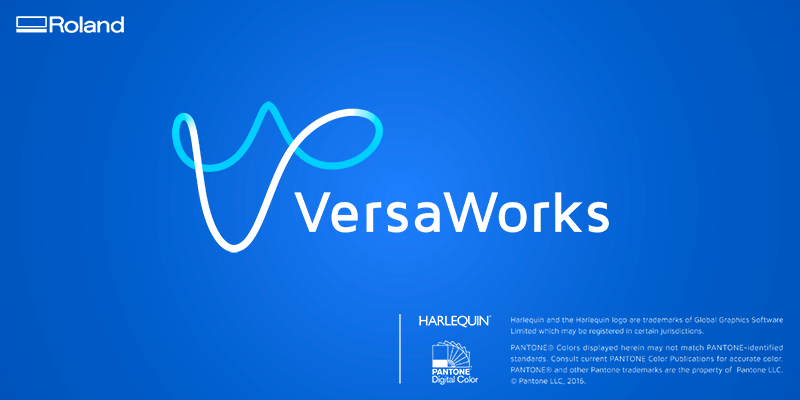 New VersaWorks 6 Included
Get ready for a new era in digital printing. With a Harlequin RIP core engine, advanced features and easy-to-use capabilities that make VersaWorks 6 the most powerful RIP software ever.
With VersaWorks 6, you can maximize the power of your printer or printer/cutter with the latest printing environment.
64-bit native for more powerful RIP processing
Native PDF processing, including files with transparencies
New Printer Color Matching for consistent color with multiple units
Built-in Pantone® and Roland spot color libraries
5 print queues and hot folders for increased efficiency and productivity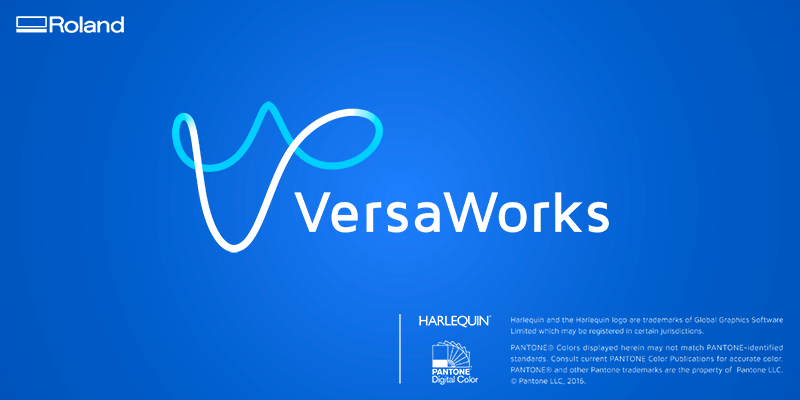 Never Stop with Roland Technology
In dual CMYK mode, the Roland Ink Switching System allows trouble-free continuous printing and increased production capability. The Roland OnSupport app allows for 24/7 production monitoring no matter where you are - and with dual CMYK, 2 liters of each color onboard provides enough ink for the EJ-640 to run on and on and on. The Predictive Ink Calculator built into VersaWorks 6 ensures you're kept up to date on the amount of ink being used on each job.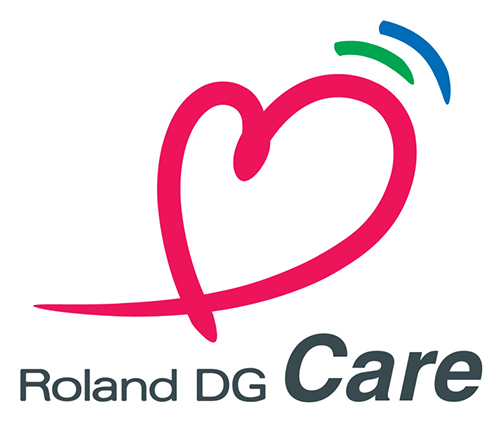 Superior Reliability and Support
The EJ-640 represents the most reliable technology backed by unmatched customer service and technical support.
Roland DG's international ISO certifications are your assurance of our commitment to quality products and service.
For more details about warranty,
please contact our dealers.